Why us? To be fair, solo album number two from Liam bristles with a new confidence
Definitely - and not maybe - emboldened by the runaway success of his solo debut, 2017's As You Were, Gallagher Jnr's second album bristles with a newfound confidence and - whisper it - some memorable songs.
It's the voice, you see. It can't be killed by conventional weapons and no matter how much gibberish (and Why Me, Why Not drifts about on vast tides of gibberish) escapes the famous Gallagher gob, it still comes loaded with either devil may care rock `n' roll insouciance or mock profoundness.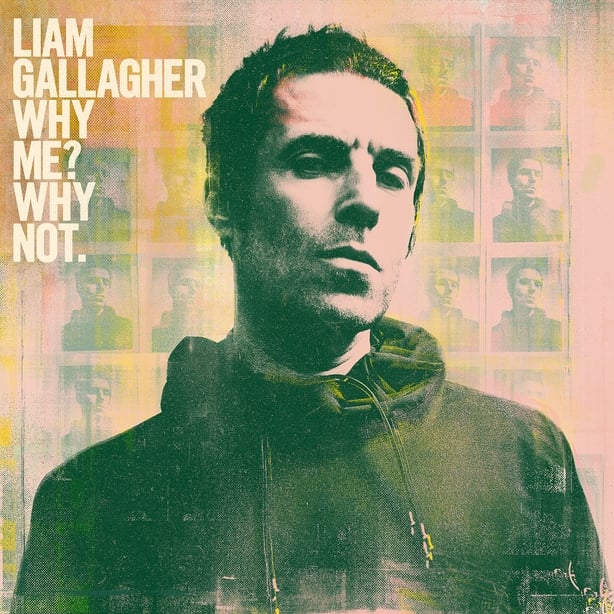 That sandpaper rasp delivers on nearly every song on what is essentially another groaning buffet of meat and veg rock. Reunited with songwriters Andrew Wyatt, Michael Tighe, and Mr Midas touch Greg Kurstin, fun was clearly had in the studio as dad rock veteran Liam was carried along on another jolly trip with The Beatles and the Stones on a Spotify loop.
And in the same way it used to be idle fun spotting the all too obvious Beatles references and rip offs on Oasis songs, now we can finger the Oasis references and rip offs on Liam Gallagher songs.
Recent single Shockwave delivers a surly kiss-off; Halo's trouncing barrelhouse piano is prima facie Faces and with a biting guitar solo beamed in from 1972, it adds up to a rollickingly enjoyable Mott The Hoopley/T-Rexy rave-up; and when traditional drums, bass, guitar aren't enough, far too many songs here come slathered in string sections and clunky orchestral ambition.
We need your consent to load this YouTube contentWe use YouTube to manage extra content that can set cookies on your device and collect data about your activity. Please review their details and accept them to load the content.Manage Preferences
Excitement levels are kept high and when Liam does slow down it's for not very subtle pot shots at his estranged brother: One of Us deals directly with the Oasis split of 2009 and features a rather wonderful drum break of a middle eighth.
And while nothing can touch the sheer awfulness of the title track or Meadow's risible dad rock psychedelia, this is another enjoyable/undemanding Liam Gallagher album.
As he was and will ever be.
Alan Corr @CorrAlan2