A very welcome Best of from Ireland's premiere funk soul brothers
In the deathless words of Bono they were "sophisticated soul bootboys"; Trainspotting author Irvine Welsh cut the crap and simply called them "the best band in the world" and if any Irish act deserved global success it was Dublin brigands Republic of Loose.
Led by cosmic bar stool philosopher Mik Pyro, they prowled the city and the countryside like a bug-eyed soul revue between 2001 and 2010, enjoying a spike in popularity in the mid-noughties with hits like Comeback Girl, The Steady Song and You Know It, before imploding amid diminishing returns and a failure, despite concerted efforts, to break out of Ireland.
And, as you might expect from a 12-legged groove machine like da Loose, inter-band politics may have also played a part . . .
Unashamedly retro and gleefully scuzzy, these funk soul brothers combined guttural Dublinese with low slung and filthy funk, soul, rock and blues and lyrics that were like the missing link between Brendan Behan and The Macc Lads. Only with better production values.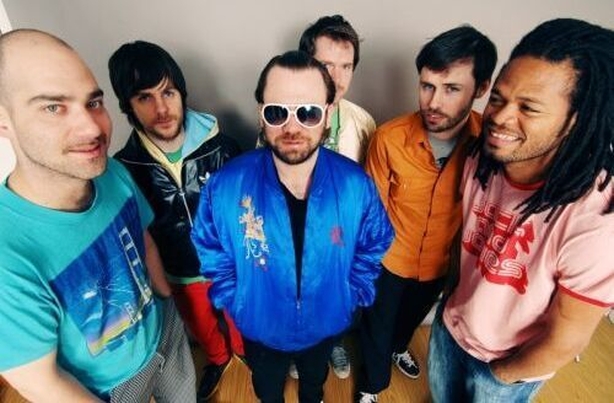 This very welcome Best Of album covers a lot of ground, from the brass drenched I Like Music, to the libidinous grind and thrust of Hold Up and The Steady Song, covered by Ireland's hip hop bad boy Rejjie Snow on his debut album, and Comeback Girl, a sublime triple shot of elastic funk that was perhaps their crowning glory and certainly deserved to be No. 1 all over heaven. Girl I'm Gonna F*** You Up was another slice of Hall & Oats blue-eyed soul as written by Shaun Ryder, while the sunny Eighties pop of You Know It still sounds as fresh as the first pint of the evening.
Now broken up for half a decade, Pyro, who has been in and out of bands since he was 11 years old, still plays solo shows and has been plotting a solo album for years. Last year the band received the Gold Medal of Honorary Patronage from Trinity College, an accolade given "to exceptional individuals who have excelled in their given fields". Previous recipients include former US Vice President Joe Biden, Al Pacino, Helen Mirren, Whoopi Goldberg and Martin Scorsese. What a hoot.
Vulgar, hilarious and, yup, too damn funky, Republic of Loose were Ireland's premiere merry pranksters . Come back lads - we could do with a great party band in these benighted times.
Alan Corr @CorrAlan2