Weller gets ever closer to the pantheon of songwriting greats on his new album
Paul Weller has said that his 14th solo album is "the sort of record a 60 year old should make." On True Meanings, the former post-punk firebrand, sharp-dressed leftwing warrior, and dad rock warhorse turns mellow philosopher over a set of songs that are imbued with the wistful folk melancholia of Nick Drake, Traffic and John Martyn.
Weller dwells on themes of death, mortality, life and loss and cut loose from the spit and fire of his last few albums, what really impresses about the well-named True Meanings is his way with words, a poetic grasp on emotions and simple verities that puts him ever closer to the pantheon of songwriting greats.
We need your consent to load this Spotify contentWe use Spotify to manage extra content that can set cookies on your device and collect data about your activity. Please review their details and accept them to load the content.Manage Preferences
It's dreamy and unashamedly romantic stuff - that fabled English rose even gets a mention on the clipped acoustic of Wishing Well. On Glide, orchestral passages underpin rippling acoustic guitar and on Mayfly a simple piano motif lends a yearning quality to a song about the passing of time. Even the lustful Come Along, which features folk legends Martin Carthy on resounding double bass and some fine guitar picking from Danny Thompson, has an old-fashionable, courtly quality.
Weller has often said he wishes he wrote Galileo by Declan O'Rourke and many of the tracks here share that song's elegance. Pizzicato strings and gorgeous orchestration carry the waltz-like Gravity and old jazzer days are revisited on Old Castles, a song which uses fairytale lines to touch obliquely on perfidious Albion's current travails.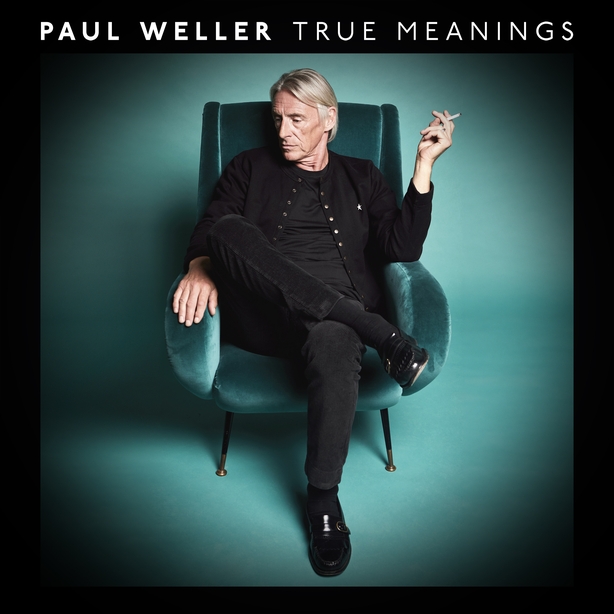 In a new departure for Weller, he's also invited songwriters to pen lyrics for him. Conor O'Brien of Villagers turns in the excellent opener Soul Searchers, a gorgeous song about the act and art of expression which really sparks into life with a Hammond organ solo from Rod Argent of The Zombies.
He gets metaphysical on Aspects and goes Neil Young on Wishing Well. True Meanings has a real airy grace, the sound of a survivor and veteran still questing and still seeking answers. 
Alan Corr @corralan