Formed under the influence of sax legend Wayne Shorter, the Lovano/Douglas-led Sound Prints Quintet make their album Scandal sparkle and glint with bright edges and silver linings.
The Mingus-like Dream State kicks off proceedings a bright, jaunty excursion, led by catchy, quirky interplay between Lovano and Douglas on trumpet while Joey Baron's drums, Linda May Han Oh's bass and Lawrence Fields' piano well up in a charming synchronicity.
Full Sun follows – what great titles for tunes – with similarly upbeat sentiment, featuring a delightful sequence early on, a kind of muted interlude involving a bass and piano dialogue. Then Lovano takes over with a piquant run on the sax, situating the tune, as it were, in the middle of its girth before trumpeter Douglas chimes in with a voluble reply.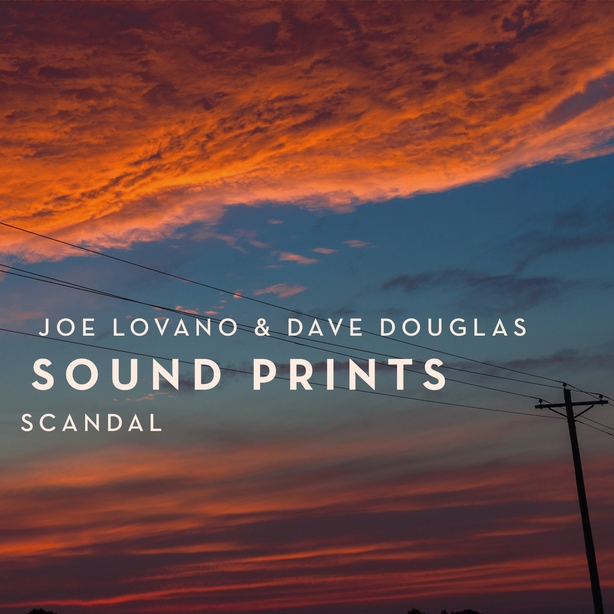 Thus, another instalment in this wonderful conversation all five - and, of course, chiefly the two leaders -are having among themselves and with the soul of Shorter too, given there are two of his tunes here too. Yet it never feels like they are all huddled into each other, or talking to themselves exclusively - the music is sent out on rays for us all to bask in.
Douglas has explained the title, Scandal. "We're not playing by the traditional, or school-taught, rules of jazz, " he declares. "The 'Scandal' in question refers to our questioning of everything about the assumptions made in improvisation. To plumb the depths of the unknown in this day and age has become all too rare and risky, and this band courts that sensibility."
That is a bold proclamation indeed from the veteran trumpeter, but this album, featuring two leaders at the top of their game, ranges far from the idea of confrontation. We are talking more a collective spirit questing for a kind of prayerful tranquility.
We need your consent to load this YouTube contentWe use YouTube to manage extra content that can set cookies on your device and collect data about your activity. Please review their details and accept them to load the content.Manage Preferences