XPQ are the quartet led by Vasilis Xenopoulos, the Greek guitarist who arrived in England in 2002 whereupon he instantly set about making himself at home in the UK's thriving jazz scene.
His accomplice guitarist Nigel Price apparently engages in some kind of never-ending tour of England and is a regular at Ronnie Scott's. Here they are joined by Dario di Lecce on Double bass and Steve Brown on drums and the overall effect is, shall we say, very Wes Montgomery, upbeat and positive about life, love, happiness and the prospects for same. 
Without A Song, the Sonny Rollins/Jim Hall number is charming and the boys make it their own. Listen to their take on O Pato, the Charlie Byrd and Stan Getz chestnut, it's as good as new and as good too as the original, if such an oxymoron is cool enough for jazz.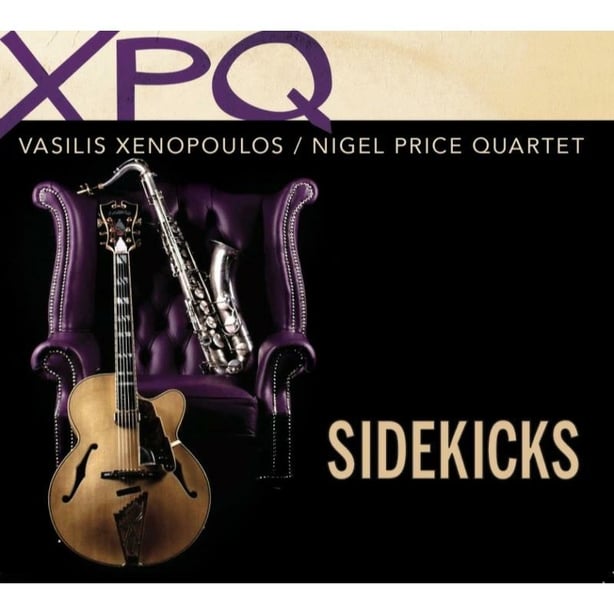 An interpretation of Dick Morrissey and Jim Mullen's Soul Eyes is enrapturing in a seductively low-key way and from the repertoire of Wes  Montgomery you get an impressive reading of Full House (penned with Johnny Griffin) followed by a sprightly When Joanna Loved Me, the Paul Desmond/Jim Hall standard.
Ladyfingers, from the set-list of Stanley Turrentine and Kenny Burrell begins with a call-and-response funky riff before Price sails off with a perky and piquant guitar run.
The album, our sources tells us, was recorded at Konk Studios in London  'on the hottest day in England since the Jurassic period - June 21, 2017.' Just the music then, sufficiently cooled down here through the agency of a secret ingredient in the mastering process, to bring with you into the spring and summer social whirl.
Perfect for accompanying daiquiris, or just on its own, as the best TV cooks say. Chilled delight.
Paddy Kehoe