Montgomery's legendary Paris set, recorded at Théâtre des Champs-Élysées, had circulated for years as a bootleg until the master tapes were sourced through some assiduous archival work in France. When finally secured, the recording was duly remixed, following a high resolution transfer from the original reels and voila! here is the result.
Wes had a serious fear of flying and the show was recorded during the man's only European tour. He played the cities of played London, Madrid, Brussels, Lugano, Sanremo and Rotterdam, as well as the eponymous Paris. He must have led hundreds of folks to walk on air, after they left the auditorium and breathed in night as it presented itself on the leafy Champs..
A certain blues seam runs through the record, a happy-go-lucky, effervescent brand of the blues whose complaint, if there is any, is well-masked. Twisted Blues, all 13 mins 43 seconds of it, chugs along smartly with pianist Harold Mabern giving it socks and an extended bass solo from Arthur Harper taking the paciness down a bit. So extended indeed is the break that it must vie for one of the longest bass solos in jazz history, tempered only by a tincture of Jimmy Lovelace's drums. Then Wes comes back in towards the close, playing those cheeky little octaves.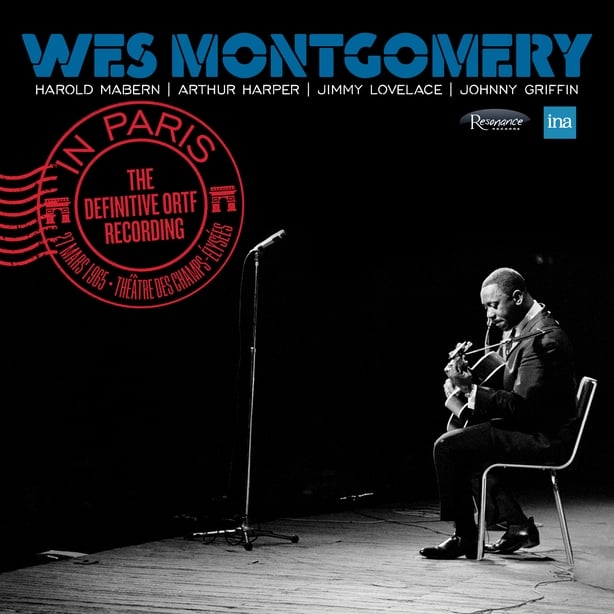 Twisted Blues is in fact the final track of that second disc in the pair which opens with Mabern's own tune, To Wane, on which the guitarist streaks up and down the fretboard. Wes was a speed merchant in the best sense, he never lost articulation or that air of precise expression. The first disc, on the other hand - for the er, record - opens with Four on Six, snappy and sassy, sophisticated swing, Wes characteristically barrelling along with those resonant octaves.
Yet what is it about the tune, you could imagine it being slowed down and uncovering a wistful heart at the core of it? The chords were based on George Gershwin's Summertime, so that surely explains it. Mabern sashays through at full tilt on the keys while Lovelace and Harper fearlessly chase down the other two as though they were the others' shadows.
A read of Round Midnight is charming, meditative and somehow brightly intimate as is an interpretation of The Girl Next Door famously sung by Judy Garland in the movie Meet Me in St. Louis, written by Hugh Martin and Ralph Blane ten years earlier in 1944 and originally entitled The Boy Next Door . Johnny Griffin's tenor sax is a wonderful element in the tune and he scales marvellous heights on the aforementioned To Wane. Peerless stuff in any case
Paddy Kehoe