On its release in 1990, Barzakh - the ECM label debut of Tunisian oud player Anouar Brahem, won many fans. ECM recently reissued the record on vinyl and it is a very special record indeed.
Anouar Brahem conjures marvels on the great stringed instrument that is the North-African Oud, joined on this occasion by Bechir Selmi on violin and Lassad Hosni on frame drum and darbouka.
Listen to beautiful tracks like Kerkanah, where Brahem is so expressive with his instrument that if you listen with enough concentration you may hear expressions, desultory, passionate or otherwise, concerning the night, the stars, the dark, who knows.  Hosni taps the frame drum, drawing gentle resonance and Selmi insinuates lines of sinuous melancholy on his discreet violin. 
Yearning appears to suffuse almost everything here, these half-resolved reports from narrow, mysterious streets and alleys. Le Belvédère Assiége is curiously stark and forlorn, carrying something of profound import. It is followed by the final, shortest track, Qaf  - one minute 44 seconds - which one might first assume continues along a similar vein. Yet it is a different piece of work, uttering something different to the heart of the receptive listener.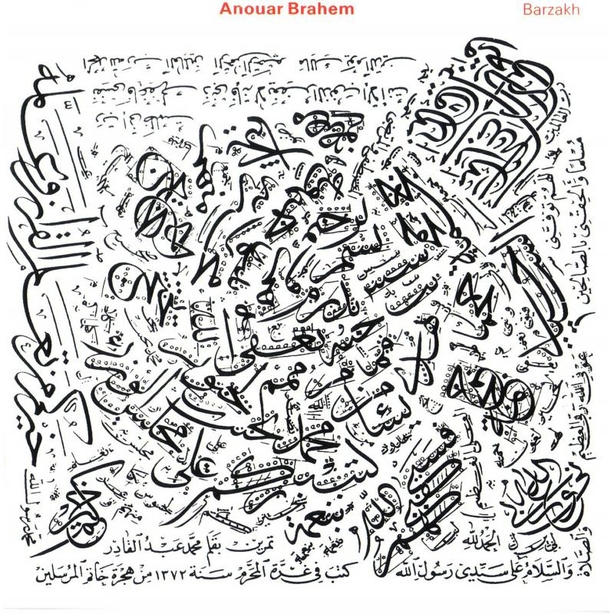 Somehow too the music is spacious, hinting at the expanse of the desert, the glimpse of a passing caravanserai, the mirage of an oasis. Ronda is questing, scaling questioningly around an idea, worrying at it. La Nuit des Yeux is sultry and perfectly poised yet listening in sequence to the entire album it is as though there is no rhythm, as though a faltering conversation is taking place between the three players concerned.
Ultimately a spell is woven, a rich, potent soundscape that generates refined sadness, although one must be careful about assuming emotions that may not be intended. Although there is formal composition here, Barzakh is also a masterpiece of improvisatory ideas translated into feeling. In the meantime, read our review of Anoaur Brahem's new album Blue Maqams here
Paddy Kehoe