Tunisian oud master Anouar Brahem marries the resonant stringed instrument of that name skilfully and intuitively in a glorious collaboration with the work of bassist Dave Holland, drummer Jack DeJohnette and pianist Django Bates on Blue Maqams.
Shifting and rolling along in the seductive current, the original native Maghreb thread is never lost in the tentatively subtle explorations at play on this album. Something ineffably poetic and soulful is conjured on Opening Day, the first track and it is followed by eight further gems.
The oud, the North African precursor of the lute, is a strangely vocal instrument that seems to be whispering something fundamental to us about our existence. Brahem seems implicitly conscious of this facet of the instrument, but what is astounding is how his two comrades in arms seem to utterly get the (Tunisian) picture.
Yet all the music is not tending to the pure drop necessarily anyway, and the accomplices respectfully pull back to allow solo work, such as on The Recovered Road to Al-Sham. Bom Dia Rio, on the other hand, is not Tunisian at all, it begins as a gentle Bossanova shuffle then gets percussively intense, curiously reminiscent of Miles Davis's In A Silent Way.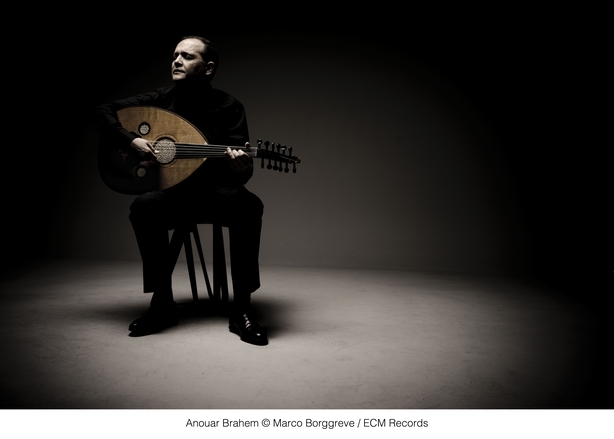 This was no rush job incidentally, and the music featuring was composed between 2011 and 2017, except for Bom Dia Rio and Bahia which were written in 1990. The oud player has worked with a variety of jazz musicians, yet he appears to have schooled them well to stay close to his metier, while allowing for the all-important improvisation - the last thing this brilliant album has is a laboured, over-rehearsed feel.
Brahem listened to jazz as a young man in Tunis in the 1970s which he says took him into `a completely different world' but one he felt close to. "Undoubtedly there is a kind of spontaneity in Arab music, a way of playing that allows musicians to go deep into their own feelings and take some liberties with the original score through improvisation, " he declares, " and perhaps this somehow echoes what happens in jazz."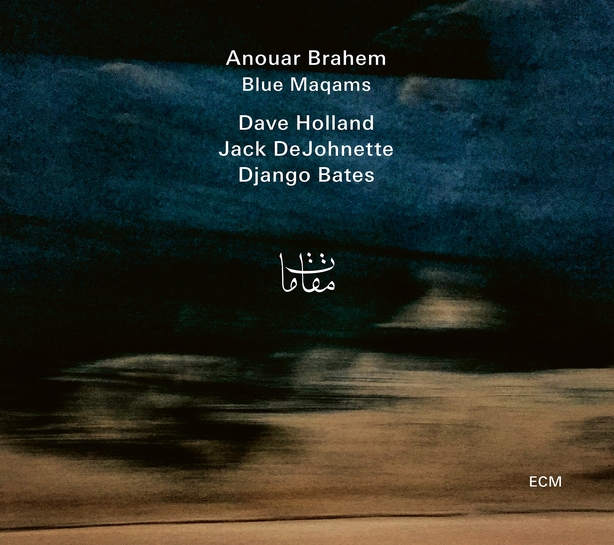 It should be said that British veteran Dave Holland, at least, has in relatively recent times worked in the realm of Flamenco, on the facing side of the Meditteranean, not a million miles distant from Tunisia. More to the point, he first collaborated with Brahem, along with saxophonist John Surman on the critically-acclaimed Thimar album 20 year ago. Conversely, Holland and DeJohnette have worked with each other regularly over the course of fifty years and began life together in a Miles Davis line-up, no mean thing.
On this fine album, British pianist Django Bates delivers beautiful filigree lines which weave in and around the sombre oud lines. By the way, the 'Maqams`' of the title refers to the Arab modal system of music composition, which is "perhaps rendered kind of blue by the participating improvisers, " as ECM's publicity notes playfully suggest.
Entrancing, essential stuff available as CD, vinyl double album, and digital download.
Paddy Kehoe