After hurdling the white picket fence and becoming a crossover megastar, America's not so sweetheart shows her fangs on her new album
Maneater, heartbreaker, universal big sister, slayer of rapacious tech corporations . . . her royal Swiftness is back and this time it's personal.
After three years of trial by social media and ye olde "old" media, it looks and sounds like Taylor Swift has decided it's payback time. As she sings at one point on her triumphant sixth album, "Friends don't try to trick you/Get you on the phone/And mind-twist you," and, if you'll excuse her grammar, "I don't trust nobody and nobody trusts me."
Reputation is a long album bristling with songs about what has happened to Taylor since the extraordinary success of the last three years and what happens when people won't stop dragging your heart around and then tweeting about it.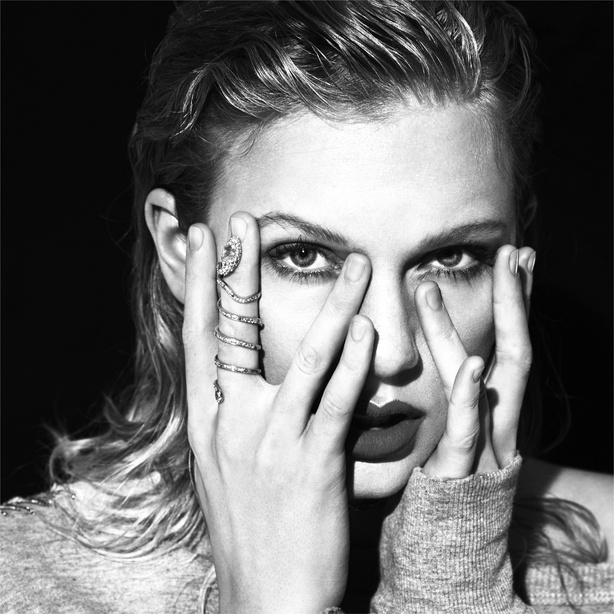 As she writes on the sleeve notes, "My heartbreaks have been used as entertainment." Well, yeeees but surely the lady doth protest too much? Indeed, on first listens, Reputation sounds like a cache of petty, preening and narcissistic diary entries from pop's ultimate Stepford pop star and control freak.
However, repeated plays reveal a real wit and style and a run of perfect pop songs. Clearly, revenge is a dish best served cold with a grinning kiss-off.
"Let the game begin!" she announces on opener Ready For It, a futuristic slice of throbbing electro (ooer!) with a sugar rush chorus, and the fighting words don't stop across over nearly an hour of music pitched squarely at the dance floor but which also embraces conventional Taylor fare.
Clearly, revenge is a dish best served cold and coated in candy laced with arsenic.
End Game, her new co-write with Ed Sheeran, lies somewhere between the let's play nice Taylor and avenging diva Taylor while I Did Something Bad addresses her scarlet woman rep head on with gun shot beats à la Paper Planes by M.I.A. and the lip-smacking lyric, "they're burning all the witches even if you're not one."
She sounds comfortable amid the claustrophobic EDM stylings and club-ready electro. The spanner-in-the-works production by one man hit factory Max Martin and fellow Swedes Shellback and Ali Payami is refreshingly haywire for this queen of the middle ground. It's like Taylor is running interference on her own songs.
Don't Blame Me also judders along with a kind of industrial gospel feel. So this is "edgy" and "dangerous" Taylor but she soon reverts to more conventional song smithery on Delicate, a real beauty of a nocturnal ballad suffused with Scandinavian melancholia and a heartbeat drum pattern.
Paying homage to Right Said Fred's I'm Too Sexy on Look What You Made Me Do stinks of cheesiness but it suits the rapid fire roll call of those who have dissed the former American sweetheart. "I got smarter, I got harder in the nick of time." she sings primly and then delivers the smirking spoken word line, "The old Taylor can't come to the phone right now. Why? Because she's dead." Well, not quite.
Gorgeous is a fresh, zesty pop zinger with shades of Abba-like melancholia. "I guess I'll stumble on home to my cats. Alone . . . unless you want to come." she coos, almost overly keen to say hey, I'm as vulnerable and insecure as the rest of you guys after all.
So this is the "edgy" and "dangerous" Taylor but she soon reverts to more conventional songsmithery.
Dancing With Our Hands Tied, which may or may not be about Calvin Harris, is a deliciously retro eighties snyth mood piece but her decision to finish the album with the sweet New Year's Day is a bold one. It's Swift goes Joni Mitchell lite, alone on piano with whispers of acoustic guitar and it proves that underneath the malfunctioning, big budget production values she still has the song writing chops and a seductive way with a melody.
Reputation intact, Swift may have silenced the naysayers for good.
Alan Corr @corralan