The Dublin trio's fifth album attempts to address the big issues but comes a serious cropper 
Across four albums, blandly anthemic Dublin trio The Script have alchemised shiny pop with US hip hop and EDM and turned it into something startling different for an Irish act but they really come underdone on their fifth effort.
Taking his cues from Bono's state of the world addresses, lead singer Danny O'Donoghoe trawls his way through a litany of global ills. The cod reggae of No Man is an Island aims for the gauche but powerful sloganeering of U2's War album but merely sounds like a Police b-side; the stupefyingly awful Rock The World isn't the Status Quo romp you might be hoping for; and Divided States of America wont be provoking any late-night Twitter storms from Trump.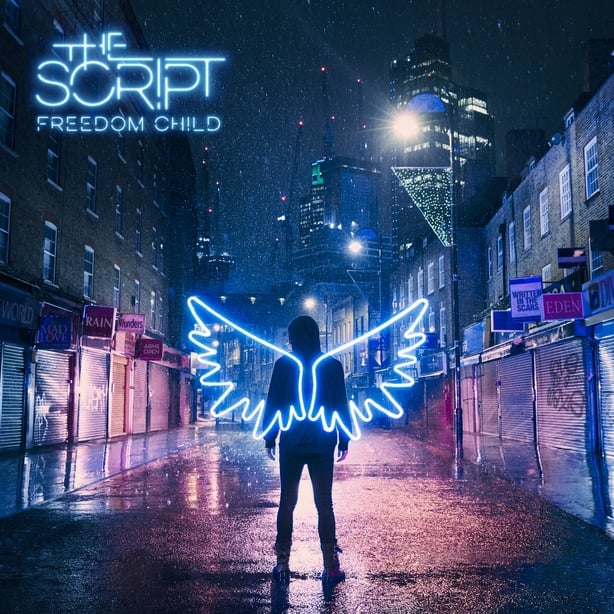 They're far better at the personal than the political as on the effective love ballad Arms Open and cracking pop tune Eden. There is also something endearingly dumb about lines like "I'm your Great White, you're my piranha/We don't give up, we love the drama".
With an album title that would be laughed out of a 1980s committee on music chart plurality, no cliché is left unturned and no hackneyed sentiment unhacked in the name of creating a big statement album. The rise of the Right, war, and the refugee crisis are all issues worth tackling but The Script do it all with a crippling grasp of the bleedin' obvious. Time for a rewrite.
Alan Corr @corralan
We need your consent to load this rte-player contentWe use rte-player to manage extra content that can set cookies on your device and collect data about your activity. Please review their details and accept them to load the content.Manage Preferences
The Script talk to RTÉ Entertainment