Pianist and composer Steve Plews (born 1961) was brought up in Macclesfield in the UK, studied at the King's School and was introduced to Stravinsky, Debussy and Ravel at an early age. He studied classical piano, and as a biographical note puts it, "developed the twin strands of jazz artist and classical composer, with his music in both fields influenced by his knowledge of the other."
A tireless advocate and enthusiast for tunes, Steve set up ASC Records - studio and label - to promote contemporary classical and jazz music. Yet, interestingly, he recorded this album in deepest Foxrock, County Dublin, on January 5 and 6, 2015. There he teamed up with the highly expert Gavin Barras on double bass and the equally talented Johnny Hunter on drums.
There is something mercurial and numinous about the piano-led music, particularly the haltingly delicate Posthumous Music, with its spiritually striving feel. Or soak up the opener, The Importance of What is Not, the title track itself, a sun-dappled Debussy-like exercise.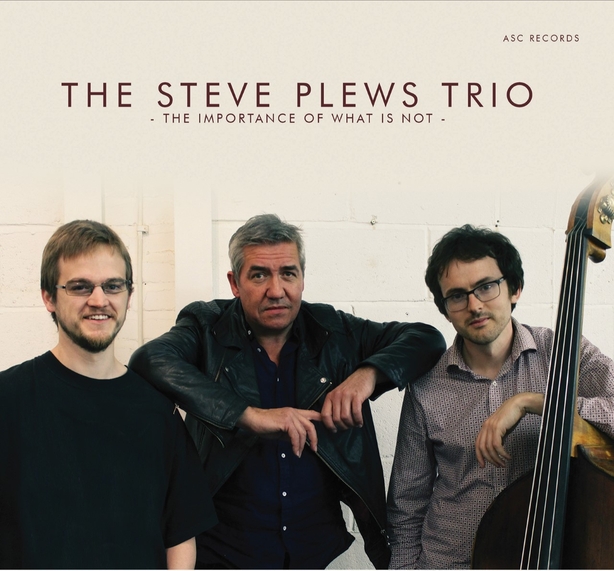 What is This Thing Called Trust follows, a gentle blues swing, while Plews plays solo piano on The Importance of What is, more of that sun-dappled beauty - he is a fan of Ravel - this time in gloriously shimmering four-hand exercises. His great-aunt Euphemia Allen was the composer of Chopsticks and In Memorium is his eccentric tribute to her. He reprises it yet again on the final track, 84 Carlton Place (In Memory of Mozart Allen). Allen was a Scottish music publisher, a `gentle and kind man,' according to Plews (in a liner note).
He would give the young Plews a five pound note and a Blue Peter annual when he visited the young pianist's family. He also left the pianist quite a few bob and suffice to say the young Steve was able to buy a grand piano, which instrument he says, governed his approach to music thereafter.
Listen too to Eastwaite Water, thoughtful and gorgeous, reflective like a pond covered with green lilies. Savour those shimmering drums, that low and discreetly rumbling bass, weighing in at the weight of a butterfly. There are one or two tracks that are too noodly atonal and musically risqué - surely that kind of stuff is generally surplus to requirements and best played in the musician's own bedroom or garage. Nevertheless, Plews in meditation mode is a painterly, mystic poet of the first water.
Paddy Kehoe