The athletically enthusiastic Australian trio Trichotomy begin proceedings on this, their fifth album, with Five, a hard-driving yet compact little engine, underscored by busy drums from John Parker, the subtle double bass-playing of Samuel Vincent and the imaginative smarts of pianist Sean Foran.
Cells follows, up-front drums building resistance against the lyrical direction the piece has in the opening bars and seems to promise for all of it. It is truly a `known unknown' a musical will 'o the wisp. Following what sounds like a brief flirtation with prog, it moves into an improvised plateau of sound, little snatches of electronica like a sudden, brief spurt of wild flowers. Junk follows, agile, passionate, building up as much sonic density as three musicians can muster between them, while remaining catchy and appealing.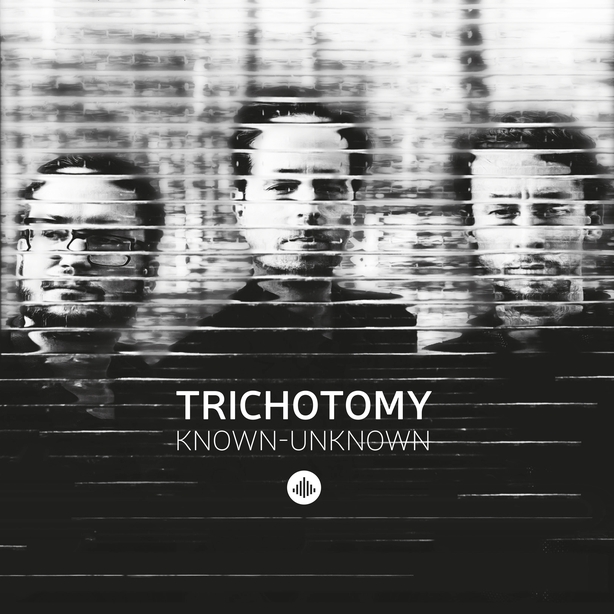 Equally appealing is Imaginary Limits, which after a pleasant beginning, breaks into a kind of treated piano funk. It's easily one of the strongest tracks on the record, full of stamina and jizz. Past Tense sees Parker bowing his bass, it's an oddly mercurial thing, another 'known-unknown', dare we say. It's Strange Coming Back is different from everything else, being a soulfully yearning, pastoral piece. Yet it's not particularly remarkable, at least on first listen. On the other hand, Semi-Quassars is back in Keith Emerson-style Progland (is that a good thing? Discuss.)
Whatever about Prog influences, Trichotomy must be commended for a sense of bold experimentation and varied colour within a tight, drum-pinned groove, and for their judicious electronic manipulation of the acoustic sounds. A tough yet elastic sense of experimentation stretches the trio confines to admirable effect.
Paddy Kehoe