If John Carney found a winning formula with musical films Once and Sing Street, it's safe to say that he's used it once more - to perfection - with his latest offering, Flora and Son. This Eve Hewson-starring movie is utterly charming, heartwarming and a funny coda to his Dublin music trilogy.
The film follows 31-year-old Flora (Hewson), who is estranged from her husband (Jack Reynor) and lives in a small flat in Dublin's Liberties with her 14-year-old son, Max (Orén Kinlan). The mother and son have a tempestuous relationship, with Max testing her patience with frequent petty crimes and thefts.
He's warned by the Gardaí that if he commits one more offence, he'll be sent to juvie – and Flora is told to get him a hobby to help him stay out of trouble.
After Max rejects the idea of learning the guitar that Flora found and fixed up for him, it is Flora herself who decides to become the student, perusing tutorial after tutorial on YouTube while trying to find a teacher.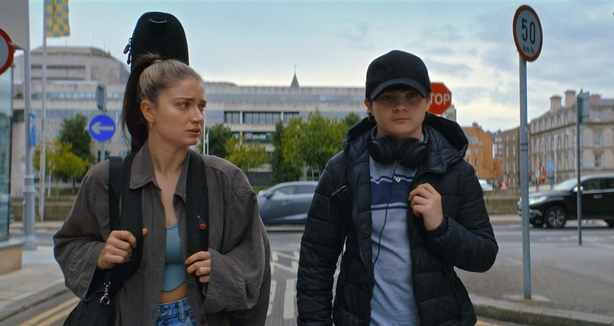 She soon comes across Jeff, a California-based self-described washed-up musician turned guitar teacher, played by Joseph Gordon-Levitt (500 Days of Summer, Inception).
His laid-back West Coast manner is about as far removed from Dublin's inner city as you can imagine – that is until he talks about music - he is passionate, bordering heavily on pretentious, about "good" music.
The pair's relationship builds as Flora gradually learns how to play, all the while discovering her own dreams, which were quashed by the responsibility of motherhood at a young age.
As she learns, she bonds with her son Max, who showcases his own self-taught talent for making music, which often yields hilarious results.
A simple story well told, Flora and Son is packed full of charm, and the music, written by John Carney and longtime collaborator Gary Clark, is uplifting and original.

Hewson is stunning here in the lead role and oozes star quality in every scene. She manages to spark electric chemistry with each of the three male leads in this film – her ex-husband, her son and her guitar teacher Jeff.

Flora and Son is a wonderful showcase of her talents, including her strong singing voice, which many U2 fans will be thrilled to hear. A frustrated speech she makes about the sheer responsibility and loneliness of parenthood will certainly resonate with many viewers.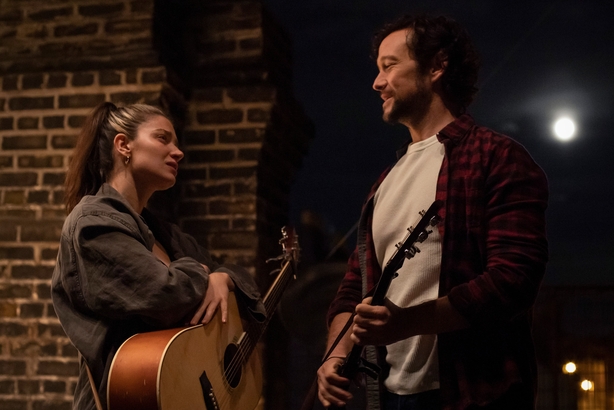 Carney is clearly a fan of Jack Reynor, casting him once again here (he played a major role in Sing Street). Comedy is certainly one of Reynor's strong suits and he plays off Hewson brilliantly, while newcomer Orén Kinlan showcases an easy and natural acting ability as Max.

While the characters bordered on clichéd or stereotypical at some points, the frequent laugh-out-loud and emotional moments kept it all afloat.

The ending sadly comes far too early and very much left me wanting to see more from this ensemble of well-drawn characters.

Flora and Son will be in limited cinemas from Friday 22 September, and will have a wider cinema release as well as being made available on Apple TV+ from 29 September.
We need your consent to load this YouTube contentWe use YouTube to manage extra content that can set cookies on your device and collect data about your activity. Please review their details and accept them to load the content.Manage Preferences