Disney's latest offering, family-friendly comedy-horror Haunted Mansion, is a remake of the 2003 Eddie Murphy-led flop film of the same name, which was inspired by the real-life Disney theme-park ride of the same name - think Pirates of the Caribbean, but much, much less successful.
While one can't help but grapple with one of the main problems of this film - that is, Disney's decision to release what is clearly a Halloween movie smack bang in the middle of August - Haunted Mansion is nonetheless entertaining, fun and pacy, with an all-star cast that impress throughout.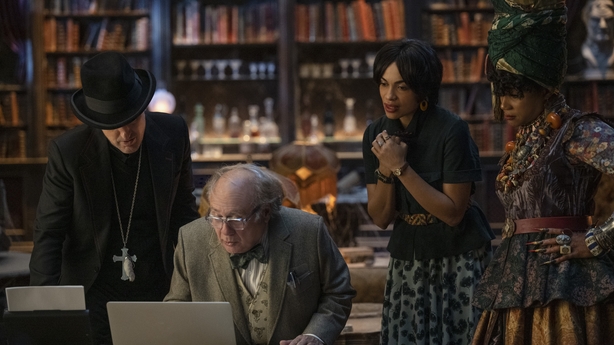 This version is directed by Justin Simien (of the Netflix series Dear White People and comedy-horror film Bad Hair), with a screenplay by Katie Dippold, whose credits include the female-led Ghostbusters reboot.

Set in New Orleans, the story hinges on an down-in-the-dumps astrophysicist, Ben (LaKeith Stanfield), who has developed a camera capable of capturing ghostly images.
He's recruited by a priest (Owen Wilson) on behalf of Gabbie (Rosario Dawson) and her young son (Chase W. Dillon), who have acquired a very haunted mansion, with hopes of having a fresh start and turning it into a bed and breakfast.
However they soon realise that they're certainly not alone in the mansion, and pin their hopes on Ben being able to capture whatever lurks in the house on his camera.
After overcoming his initial scepticism that ghosts aren't real, Ben is all-in, and the group recruit a motley crew of helpers, including a psychic (Tiffany Haddish) and historian (Danny DeVito) to tackle the many mysteries of the murky mansion.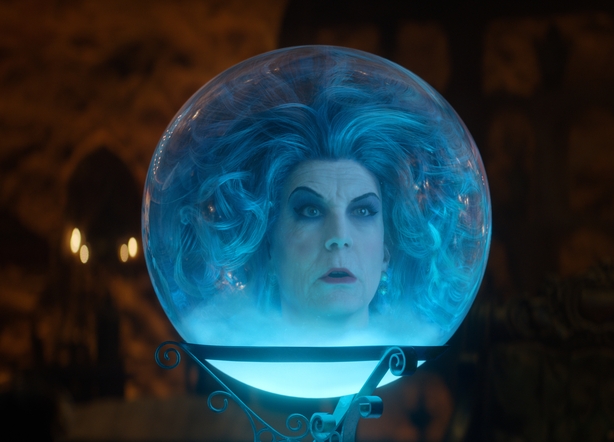 What struck me most was how successful the balance was of humour, an unexpected grief storyline, strong special effects and (relatively gentle) jump-scares - just the right level of fright for young kids.
The plot moves along well – there are plenty of turns and revelations to sustain the rather lengthy 122-minute running time.
LaKeith Stanfield, best-known for Selma, Straight Outta Compton and Sorry to Bother You, is undoubtedly a powerful actor who once again showcases his skills here, in a film that, let's face it, is probably not fully worthy of his talents. Haunted Mansion would certainly suffer if he was not cast in the lead role.
The unique atmosphere of New Orleans is well captured through costume, set design and Kris Bowers' score, which crosses multiple genres, ranging from ghoulish, New Orleans infused jazz to contemporary.
This film made me laugh a little, cry a little and jump out of my seat a little (honestly, not much) - not many movies can tick all three boxes.
Is it a film that you'll remember in years to come? Certainly not, but if there's another assault of rain and horrific weather, I say embrace Halloween early this year, get to the cinema and enjoy this rollicking romp.
We need your consent to load this YouTube contentWe use YouTube to manage extra content that can set cookies on your device and collect data about your activity. Please review their details and accept them to load the content.Manage Preferences