Here's a film that will hook you from minute one. You may well set a new personal best for holding your breath while watching it.
Equally fascinating and frightening, Reality chronicles real-life events that took place on 3 June 2017. That afternoon, Reality Winner, a 25-year-old translator with the US' National Security Agency, was stopped by FBI agents as she pulled into her driveway in Augusta, Georgia.
What follows uses the actual transcript from Winner's questioning and takes place largely in one empty room. The tension is unbearable.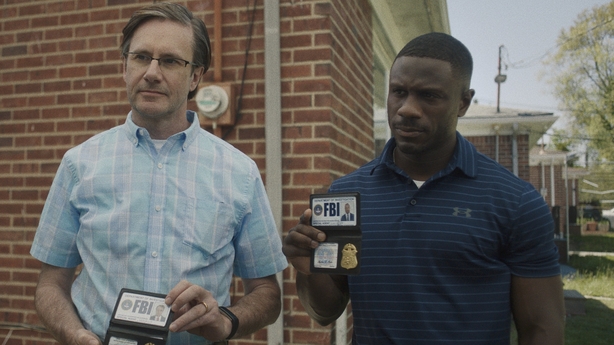 Should you choose, you can read up on Winner's case or watch the trailer below before you buy your ticket, but writer-director Tina Satter's debut feature will work best if you're in the dark in the dark. Suffice it to say, you know a lot about this story already but probably next to nothing about the woman at the centre of it.
The film is based on Satter's award-winning play Is This A Room and is one of the great adaptations of recent years. The White Lotus and Euphoria star Sydney Sweeney is brilliant in the lead role while Josh Hamilton and Marchánt Davis as the two FBI agents make for the best of end-game adversaries.
Reality clocks in at just 82 minutes - you'll be worn out as the end credits roll. Make sure to put it on your watchlist, right at the top.
We need your consent to load this YouTube contentWe use YouTube to manage extra content that can set cookies on your device and collect data about your activity. Please review their details and accept them to load the content.Manage Preferences