The story of the longest-running industrial relations dispute in Irish history makes for both upsetting and inspiring viewing in director Joe Lee and producer Fergus Dowd's award-winning film. It is as good a documentary as you'll see this year and, arguably, the most important from home.
This chronicle of what happened when all the Debenhams workers around the country - 2,000 including those employed in concessions - lost their jobs at the start of the pandemic in April 2020 shows us the human side behind the headlines, which is often overlooked when events don't directly involve us. But, as the interviewees warn from the vantage point of hard-learned and lived experience, things have a habit of repeating themselves.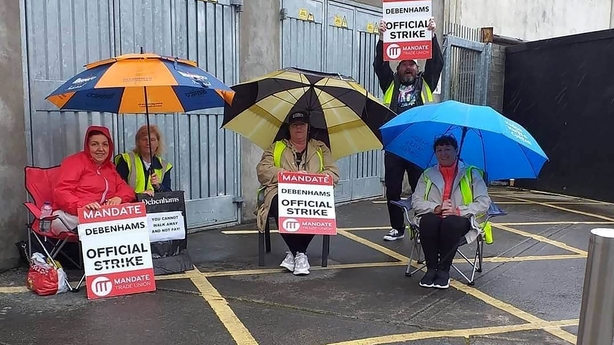 Dismissed via a generic email after the Covid shutters came down, the Debenhams workers staged their pickets and sit-ins at the stores nationwide in a bid to get their "2+2" - a package agreed in 2016 of two weeks' statutory redundancy and two weeks' ex gratia payments for every year of service. They saw the stock still inside the shops as the key to achieving their goal and were determined to block its removal.
The strike veterans all make for superb narrators as the days stretch to weeks to months and beyond - in all weathers around the clock. It's a thought-provoking insight into the bonds that develop while trying to make a living and that were strengthened amidst the bottom-line workings of big business, the liquidators and the state. Many of the predominantly female workforce had been in their jobs for over two decades. As one says: "It was like births, deaths and marriages. We were just like a family. We still are, really."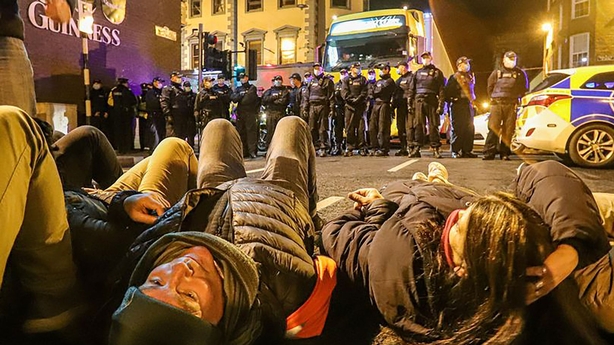 It would have been interesting to hear from some of those who covered the workers' battle in the media, as the film ends somewhat abruptly with just a few sound bites of reflection. As for the other parties involved, well, they seemingly weren't ready for their close-ups.
Here are 406 days that deserve 90 minutes from one of yours.
We need your consent to load this YouTube contentWe use YouTube to manage extra content that can set cookies on your device and collect data about your activity. Please review their details and accept them to load the content.Manage Preferences