Here's a slice of celluloid that's certain to become a Christmas staple with immediate effect.
And the truly great thing about this film of the musical of the book is that its central character is superbly played by a young Dubliner, Alisha Weir. The 13-year-old was born to be the eponymous Matilda.
There was a lot about this film that was a given before the first day of shooting had begun. For starters, it's one of the great Roald Dahl stories. Tim Minchin applied his melodic stardust to turn it into a hugely successful musical.
We need your consent to load this YouTube contentWe use YouTube to manage extra content that can set cookies on your device and collect data about your activity. Please review their details and accept them to load the content.Manage Preferences
But it's never a case of just turning up to make something of this calibre into a cracking movie. You need a cast and a director who are on their game. Both boxes are ticked here.
And while Alisha Weir is a surprise in the lead role, there are no prizes for guessing that Emma Thompson puts in an impressive turn too. As much as Weir's Matilda is our on-screen hero, Thompson's Miss Trunchbull is the baddie you'll love to hate.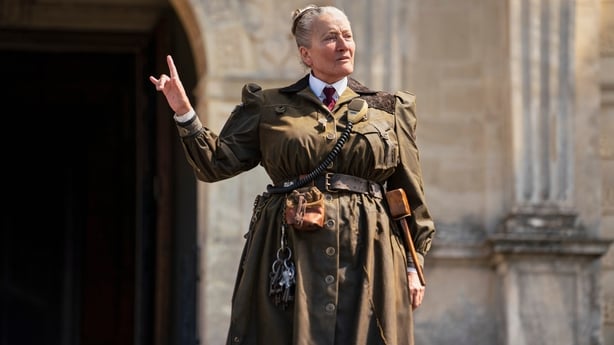 The story's pretty straightforward. Stephen Graham and Andrea Riseborough are the uncommitted and uncaring parents of Matilda Wormwood, a committed bookworm who delights in minor triumphs at home.
She meets the inspirational teacher Miss Honey (Lashana Lynch), who encourages her to conjure up her own fantastic tales and attend her school, Crunchem Hall.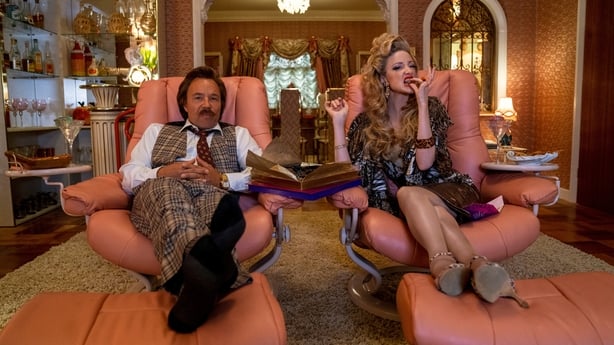 But Matilda is surprised to find the school is an ominous and oppressive place led by the towering and villainous Miss Trunchbull (Emma Thompson). A war of wills begins.
The whole thing is whipped into a celluloid song-and-dance storm under the precise eye of director Matthew Warchus. It rattles along at pace, pauses when applicable, and clocks in just nicely short of two hours.
Marvelous.