In 2010, the Minions bounced brightly onto cinema screens, and for the following 12 years they have been treating us to their antics by way of the Despicable Me trilogy, their own spin-off movie and their latest box office outing, Minions: The Rise of Gru.
Have they run out of steam? Not a chance! The diminutive, banana-yellow, gibberish-spouting creatures, alongside their "mini boss" Gru (Steve Carell) deliver a comedy-filled caper that will satisfy fans and entertain those who have been dragged along by their kids.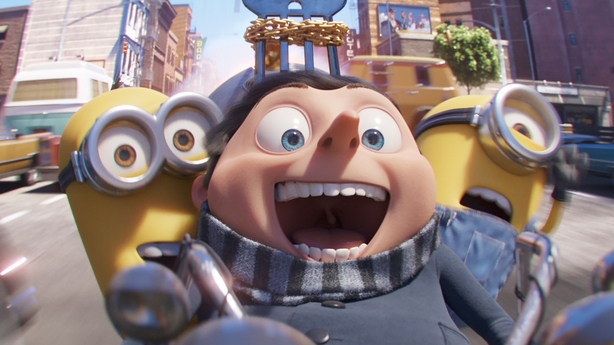 It's 1975, so expect some cool tunes and cool threads, and a young Gru who has dreams of becoming a supervillain.
After a pretty slick Bond-esque opening sequence that sees the demise of Wild Knuckles (Alan Arkin) the dastardly leader of The Vicious Six who are a group of excellently named supervillains - there is a vacancy in the notoriously shady gang.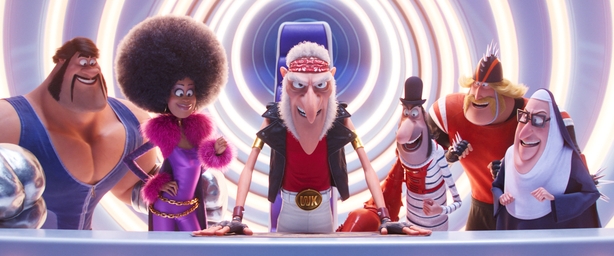 However, the remaining Vicious Six members, Belle Bottom (Taraji P. Henson), Stronghold (Danny Trejo), Nunchuck (Lucy Lawless), Svengeance (Dolph Lundgren) and Jean-Clauded (Jean-Claude Van Damme), are less than impressed by Gru's efforts and refuse point blank to let him join the gang,
Gru immediately takes his revenge by stealing the gang's most prized possession, the Zodiac Stone.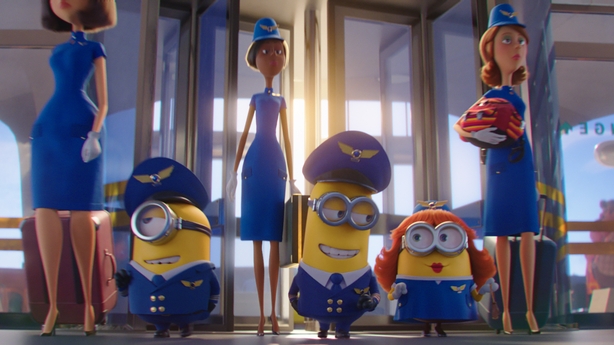 What follows in a blur of yellow excitement is a slapstick chase through San Francisco, interrupted by a laugh-out-loud plane flight, culminating in an epic street battle - with a kung-fu pitstop along the way.
If that sounds like an overload - it is - but in the most fun kind of way. And the minions are there every step way offering comic and emotional relief.

Plus it's only 87 minutes long which is just enough time to wrap the whole thing up before non-minion fans start to get irritated.
We need your consent to load this YouTube contentWe use YouTube to manage extra content that can set cookies on your device and collect data about your activity. Please review their details and accept them to load the content.Manage Preferences