As soon as I heard about this film, I was excited to see it. I devoured the book on which it was based, Claire Keegan's Foster, in one sitting.
Set in early 1980s Ireland, An Cailín Ciúin follows Cáit, played by Caitríona Clinse, a young girl whose family send her to her mother's cousin to be cared for while her mother has another baby.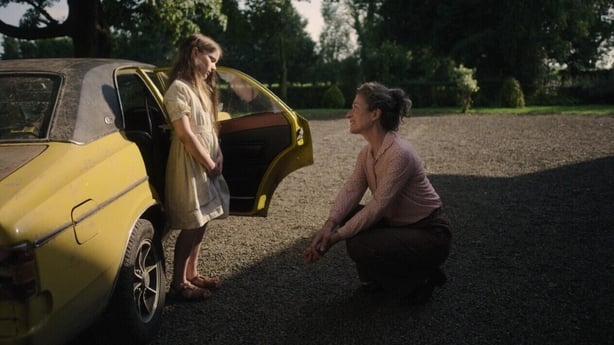 Her father, Dan, played by Michael Patric, drops Cáit off at the house for an unspecified amount of time with relative strangers, without so much as a hug and takes with him her suitcase of clothes in the boot of the car, leaving her with nothing except the clothes on her back.
She is instantly cared for by Eibhlín, played by Carrie Crowley. The physical care she receives is something Cáit is unused to and initially wary of. Baths of warm water, clean clothes and home baking become the hallmarks of domesticity and love reminiscent of lines of Séamus Heaney's poem, Mossbawn: Sunlight
Now she dusts the board
with a goose's wing,
now sits, broad-lapped,
with whitened nails

and measling shins:
here is a space
again, the scone rising
to the tick of two clocks.

And here is love
like a tinsmith's scoop
sunk past its gleam
in the meal-bin.
Eibhlín's husband Seán stays distant and keeps his defences up. As was the norm for men of this era, he leaves Eibhlín to the emotional and domestic labour, but try as he might not to, he grows to love Cáit and her presence in the house.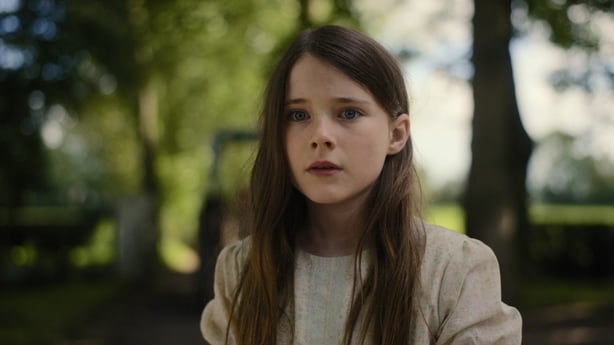 Without spoiling the rest of the story, Cáit discovers the cost of great love is deep, relentless, life-changing grief.
Bhain an scannán seo steangadh asam. Idir áilleacht na n-íomhánna agus insint an scéil truacánta, bhí mé faoi dhraíocht ón gcéad radharc. Éacht scannánaíochta a thugann spléachadh caolchúiseach dúinn ar cad is grá ann agus cén chaoi a dtéitear i ngleic le bás, briseadh croí agus sólás.
Scannán é seo a fhágfaidh rian ar éinne a fheicfidh é.
We need your consent to load this YouTube contentWe use YouTube to manage extra content that can set cookies on your device and collect data about your activity. Please review their details and accept them to load the content.Manage Preferences