Writer-director Paul Thomas Anderson is back on his home turf of California's San Fernando Valley - and back with another must-see.
The location for Boogie Nights and Magnolia is now the setting for a pantheon-joining coming-of-age movie that gives the viewer a first-class ticket in the time machine, with the controls set for 1973. There, Cooper Hoffman, son of the late Phillip Seymour Hoffman; and Alana Haim, singer-guitarist with the band Haim; deliver life-affirming breakout performances.
Gary Valentine (Hoffman) is a 15-year-old entrepreneur in the twilight of his child actor career. Alana Kane (Haim) is a 25-year-old photographer's assistant treading water when the world is her oyster. They meet when Gary poses (and how) for his school yearbook picture - an encounter that changes both their lives.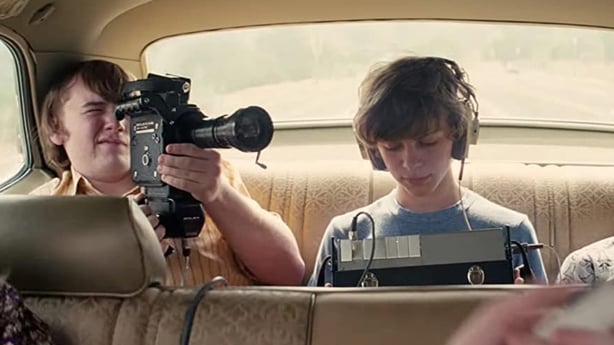 Smitten at first sight, Gary asks Alana to dinner. Both scornful and admiring of his brass neck, she turns up for an early evening sit-down that sets the tone for the push-pull dynamic of their friendship.
There's a brilliant scene in Licorice Pizza involving a truck with no petrol - the 1973 oil crisis is the backdrop to the story - being driven downhill, and that free-wheeling set-piece captures the charm of a film where you never know what's around the corner for Gary and Alana. With the wind rushing through their hair, this is as breezy as Anderson has ever been on the big screen. Although it's arriving in the depths of winter, Licorice Pizza is definitely a summer movie.
As an evocation of an era, Anderson gets everything right here, but asking viewers to watch through the prism of 1973 has not come without controversy. There has been criticism of the age gap in the flirtatious, see-saw relationship between Gary and Alana that powers the film, and the depiction of the ingrained racism of the time. Responding in a New York Times interview, Anderson said of the former that "there is no limit that has been crossed", and that "you have to be honest with the times" regarding the latter. The behaviour on screen feels accurate for the world that we have been transported to, but it will be interesting to see if the contention that Anderson has glossed over both issues because they're not in keeping with Licorice Pizza's skittish, seat-of-the-pants DNA gains momentum in the build-up to the Oscars.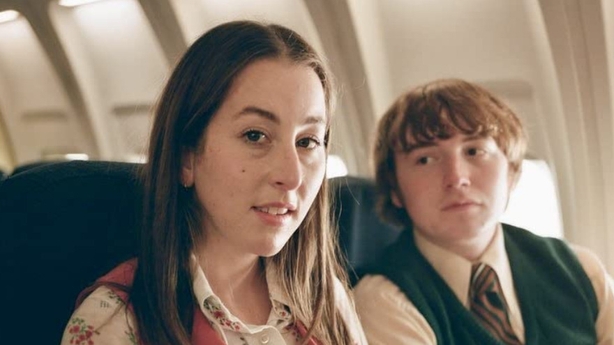 What everyone will agree on is the acting. The brilliant chemistry between Anderson's 'old' friends Hoffman and Haim (the director has known Hoffman since infancy and has made promo videos for Haim) is matched by classic cameos by Sean Penn and Bradley Cooper. With Haim's own family and Anderson's wife Maya Rudolph and their children also part of the ensemble, this feels like a film that was made by people who are nearest and dearest to each other. What a cast, what a time to be together.
There is so much to admire and enjoy here, and, as stated above, some things that have been questioned. Licorice Pizza is a qualified triumph, then. Equal parts strange, sentimental and screwball, it will take your mind off things like nothing else in cinemas right now - guaranteed. The first present of the new year has already arrived. Don't waste any time in opening it.
We need your consent to load this YouTube contentWe use YouTube to manage extra content that can set cookies on your device and collect data about your activity. Please review their details and accept them to load the content.Manage Preferences