A year on from its original release date, and with the shorter, nimbler Black Widow and Shang-Chi and the Legend of the Ten Rings tough acts to follow, Marvel's existential epic reaches screens - 156 minutes, 12 stars, now-Oscar-winning Nomadland director Chloé Zhao behind the lens and Earth, as ever, on the brink of destruction.
Any film whose opening crawl reads "In the beginning..." fancies itself as having a lot to say. Sure enough, the story of the Eternals - "immortal heroes from the planet Olympia" - takes in 5,000 BC Mesopotamia, 575 BC Bablyon, 1521 AD Tenochtitlan and would do Cecil B DeMille proud. Having disbanded because foes immemorial The Deviants are no longer a threat to humanity, the Eternals must reconvene in the present day to find out why the monsters are suddenly at it again.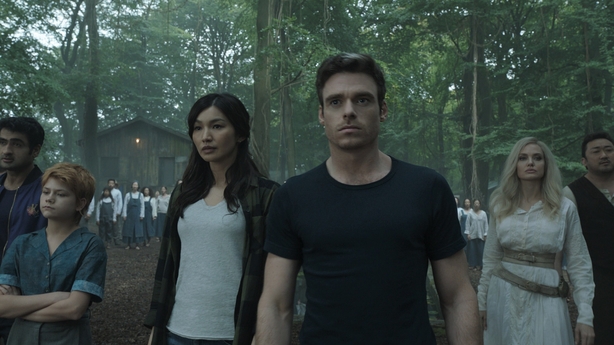 If this feels like the film to prompt a return to the cinema, then you're getting a lot for your money - but you deserved more of some things and less of others. Eternals is beautifully cast (Gemma Chan, Lia McHugh and Brian Tyree Henry are the standouts); it has a lot of stunning visuals and its themes of family and outsiders stay true to Zhao's vision. But although it's only the second-longest film in the Marvel MCU, it feels like we've reached peak duration. This is an adventure hamstrung by its determination to cram in as much backstory and big questions as possible. Younger viewers won't be the only ones whose patience is tested.
The hope had been that Marvel would fit itself around Zhao. Instead, as is the norm with this IP, it's the opposite. The great outdoors captured onscreen are unmistakably hers, but there's a paint-by-numbers feeling elsewhere, a sense of a director getting stuck in the formula. This is most apparent with The Deviants - great CGI but third-rate adversaries and more of the cookie-cutter villains that have let other Marvel movies down in the past. Given that Zhao and co went big on uniting the A-listers and stars of tomorrow, casting someone with serious clout as their nemesis would appear to be a job worthy of Captain Obvious. The big action sequences here can't compete with the small moments and character beats, be they funny, tender, or teary.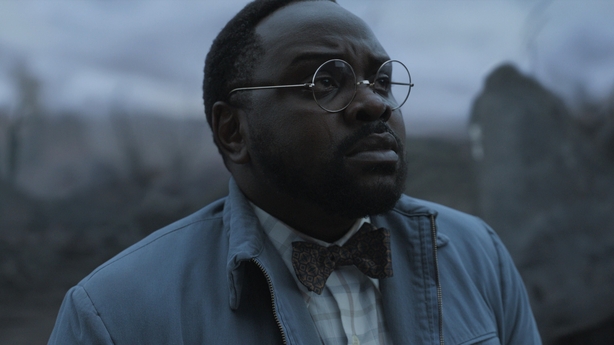 That chemistry between the actors is too good not to see again. Whether it should be in a sequel, however, is another matter entirely. Saving the planet is the least of the work that needs to be done around these parts.
NB: There is a post-credits sequence. You've hung around for an eternity, a few minutes extra won't hurt.
We need your consent to load this YouTube contentWe use YouTube to manage extra content that can set cookies on your device and collect data about your activity. Please review their details and accept them to load the content.Manage Preferences