This is great fun.
Honestly, despite a lifelong addiction to comics, I'd grown bored of the endless cycle of superhero movies. The turning point for me was Batman v Superman: Dawn of Justice, which was basically a two-hour-plus trailer for Wonder Woman.
But now I'm optimistic again, thanks to Tom Hardy, Kelly Marcel and Andy Serkis. And a thankfully trim running time of 97 minutes.
For the uninitiated, this is a sequel to 2018's Venom, where Tom Hardy starred as the journalist Eddie Brock, who becomes host to a sentient alien symbiote. Although a character born on the pages of Spider-Man, Venom is a stand-alone character in the Marvel Cinematic Universe.
We need your consent to load this rte-player contentWe use rte-player to manage extra content that can set cookies on your device and collect data about your activity. Please review their details and accept them to load the content.Manage Preferences
Sure, why not? There must be at least a million more Marvel movies on the way before we hit 2030.
This time around, Eddie Brock is down on his luck and attempts to reignite his career by interviewing serial killer Cletus Kasady, who becomes the host of the symbiote Carnage and escapes prison after a failed execution.
Kasady is played by the always engaging Woody Harrelson, who obviously relishes the role of the baddie. The likes of Michelle Williams, Naomie Harris and Reid Scott all feature, but it was great to see Super Scouser Stephen Graham pop up to play a prominent role in such a high-profile movie.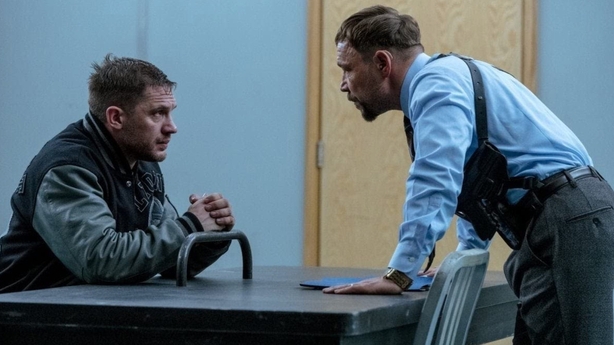 He leaves his natural accent behind as Patrick Mulligan, who first encounters Kasady's lover Frances Barrison back when he was a rookie cop. Now a Detective, Mulligan approaches Brock to bend an ear of the incarcerated Kasady, who refuses to talk to anyone else.
You can pretty much guess what happens next, but what makes this movie so engaging is its refusal to take itself too seriously - and the Odd Couple-like relationship between Venom and his host Brock.
Having Andy Serkis calling the shots is an added plus, as he's a great CGI guy.
Now, when's that fourth Spider-Man origin movie going to arrive?