Both harrowing and heartwarming, Herself tackles the issues of domestic abuse and the Irish housing crisis with a deep sense of humanity and hope.
Actress Clare Dunne, known for her work on the stage and screen, originated the story for the film and co-wrote the script with Malcolm Campbell (What Richard Did, Ackley Bridge), with acclaimed director Phyllida Lloyd (The Iron Lady, Mamma Mia!) taking the helm.
Dunne plays Sandra, a Dublin woman who is fleeing her violent, controlling husband Gary (Ian Lloyd Anderson) with her two young daughters (Molly McCann and Ruby Rose O'Hara) in tow.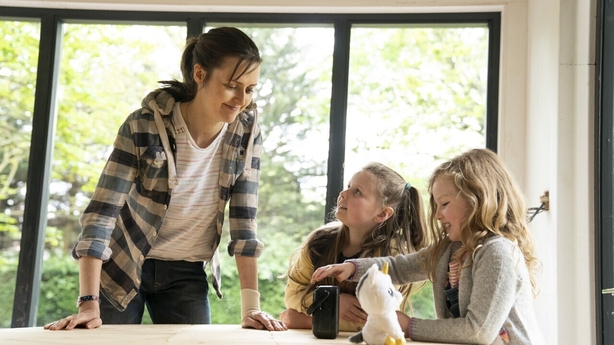 They are forced into emergency accommodation in an airport hotel, where they are harangued by the concierge to only use the service entrance at the back, so as not to offend the regular guests. When they are placed on a years-long waiting list for permanent housing, Sandra determines to take matters into her own hands.
She happens upon a video online about constructing self-build homes for just €35,000 and sets about trying to convince the council into letting her use a derelict site for this purpose. The immovable wall of bureaucracy puts paid to this idea, but in a slightly convenient plot twist, she is offered a plot of land in the garden of one of her cleaning clients, retired doctor Peggy (Harriet Walter).
Despite this enormous good fortune, she is still facing a seemingly insurmountable task. After witnessing the casually dismissive way she was treated in the building suppliers, good-natured contractor Aido (Conleth Hill) eventually agrees to come on board, along with a team of volunteers brought together by a colleague.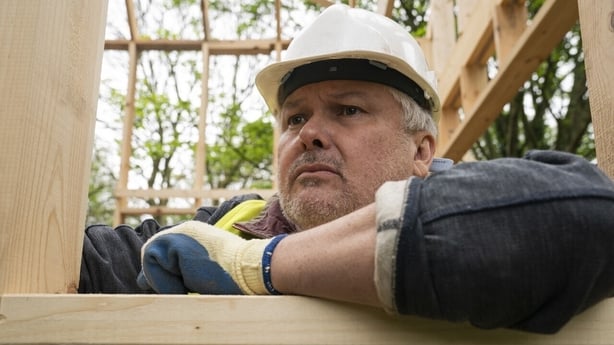 The spectre of her ex Gary looms large over the project. As well as working tirelessly to construct her home, and future, for her family, Sandra has to reckon with her partner in court, while still traumatised by his horrific abuse. The iniquity of this court, which questions women for not leaving their partners sooner, is highlighted in a devastating scene where they are fighting for custody of their daughters.
Although it touches on social issues that affect far too many, Herself is ultimately a hopeful tale. It believes in the power of people coming together to achieve the unachievable, in the dignity of labour and the importance of dreams.
An inspirational and heartfelt watch.
We need your consent to load this YouTube contentWe use YouTube to manage extra content that can set cookies on your device and collect data about your activity. Please review their details and accept them to load the content.Manage Preferences