The 1980s was a time when the slasher movie ruled supreme. Cinema audiences lapped them up, even more so away from the theatres as the video boom meant you could scare the bejayziz out of yourself in the otherwise comforting surroundings of your own home.
So what better way to make a film about such times than to make it about someone who slashes slasher films for a living?
Enter 1980s' film censor Enid Baines. She's played by Niamh Algar, who's on a terrific roll in recent times, with major parts in film and TV as varied as Calm With Horses, Shane Meadows' The Virtues, Ridley Scott's Raised By Wolves and - most recently - Deceit.
We need your consent to load this YouTube contentWe use YouTube to manage extra content that can set cookies on your device and collect data about your activity. Please review their details and accept them to load the content.Manage Preferences
That latter drama is currently running on Channel 4, and Algar is outstanding as a tough-as-tungsten undercover cop. Her role in Censor couldn't be more different, but it's equally as impressive. And just s demanding.
Enid Baines is an apparently placid type, quietly going about the business of removing the nastier snippets of cinema in the public interest. But internally, she's struggling with the loss of her disappeared sister.
One day a slasher film called Don't Go To The Church arrives at her in tray, and it revives Emily's memories of her sister, and so she seeks out the director. Then things really kick off . . .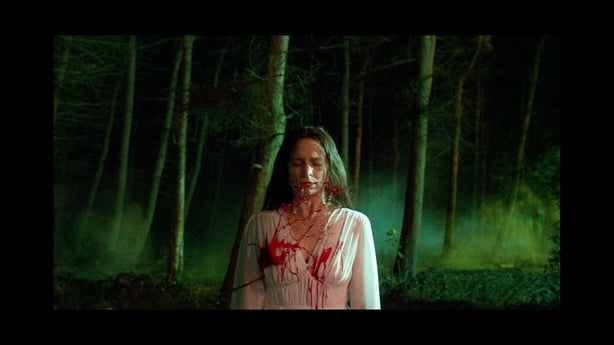 In the spirit of the films that inspired it, Censor is a low-budget indie, but it is quite an impressive debut from director and co-writer Prano Bailey-Bond, someone's who future looks as upward-bound as Niamh Algar's.
You don't have to be a fan of the slasher genre to enjoy this film, as it's more a psychological drama than a mere gore-fest. Not that's there's anything wrong with buckets of blood.
Well, once it's not real blood.