A sweet adventure that follows Lucky Prescott as she moves from the big city to a small sleepy town and befriends the rebellious but loveable Spirit.
Lucky Prescott (Isabela Merced) hasn't had it easy in life. Her mum, died when she was very young while performing a horse-riding stunt and Lucky was sent to live with her grandpa, James Prescott (Joe Hart) and Aunt Cora (Julianne Moore). However, Lucky's curious and rebellious streak didn't quite fit in with her grandpa's election bid, so her Aunt Cora brings her to out west to live with her widowed dad, Jim (Jake Gyllenhaal), who runs the family railroad business.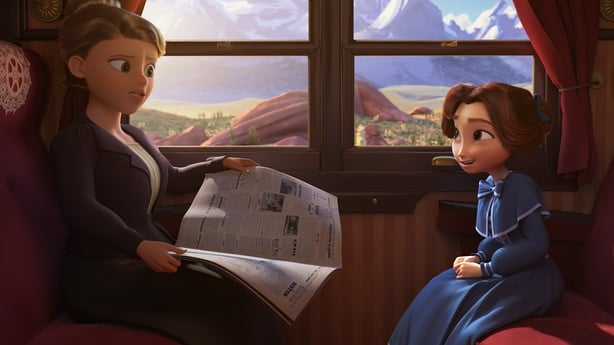 On the train journey to the sleepy rural town of Miradero Lucky first spots Spirit galloping across the wildlands with his herd. Once she arrives in her new home Lucky soon meets young local riders Pru Granger (Marsai Martin)and Abigail Stone (Mckenna Grace) and the trio soon become best friends.
We need your consent to load this YouTube contentWe use YouTube to manage extra content that can set cookies on your device and collect data about your activity. Please review their details and accept them to load the content.Manage Preferences
The next day, Lucky comes across Spirit again, but this time he is being viciously manhandled by a man named Hendricks (Walton Goggins). When her dad hears about the horse he doesn't want her to go anywhere near him after what happened to her mother, but Lucky has other ideas.
With the help of Pru and Abigail and a bucket of apples, Lucky soon wins over Spirit… but there is trouble ahead when Spirit's heard are taken away on a stolen train by Hendricks to be auctioned off and worked to death.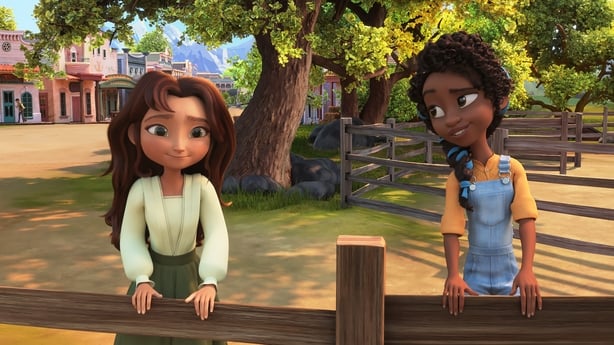 Sneaking out in the middle of the night Lucky, Pru and Abigail set of on an adventure of a lifetime to help Spirit recuse his herd - will they make it in time?
Spirit Untamed, which is the spinoff to 2002's Spirit: Stallion of the Cimarron and the recent Netflix series Spirit Riding Free, may not be on the same level as the Toy Story sequels, but there is no doubt tween girls will be enamoured by Lucky's rebellious streak and her girl-power gang.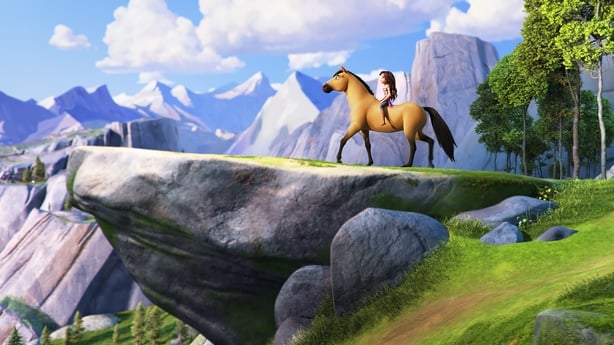 Sure the story isn't incredibly original and the energy may wain in places, but the friendship and bravery of Lucky, Pru and Abigail is inspiring, the animation is crisp and colourful and the voice performances are spot on. It's a healthy dose of family fun that will entertain for a few hours this summer and at endless slumber parties over the winter.
Suzanne Keane