Brilliant and devastating, The Father is a powerful depiction of a mind slowly losing its grip on reality.
This accomplished debut feature from French novelist and playwright Florian Zeller, and masterfully adapted for the screen along with Christopher Hampton from Zeller's stage play, won them best adapted screenplay at this year's Academy Awards and centres around a blistering, and deservedly Oscar-winning, performance from Anthony Hopkins.
He plays Anthony, a dapper and distinguished octogenarian living in a handsomely appointed London flat. After he scares off his latest caregiver, Anthony's daughter Anne (Olivia Colman) tries to persuade him to hire someone else, as she is moving to Paris to be with a man.
We first realise that something is seriously amiss when Anne returns to the flat after this confrontation - but this time she is played by another actress, Olivia Williams. The sense that nothing is as it should be, and that we can't trust what we're looking at, permeates the rest of the viewing experience.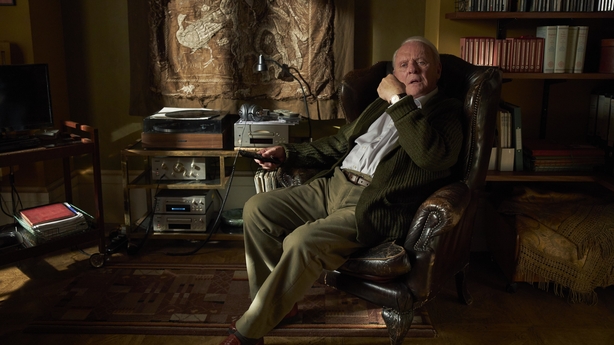 Apart from obvious discrepancies, with actors being swapped in and out of roles, there are other, more subtle, changes in the production design that heightens the confusion and doubt. Paintings aren't where they should be, tiles change on the kitchen wall, and Anthony's watch, which he desperately clings to as a source of comfort and control, is constantly going missing.
The audience becomes as hopelessly befuddled as Anthony and it becomes impossible to discern what is real, what is memory, or what is imagined. This is a cleverly constructed, tense and terribly sad drama, which sometimes plays out more like a horror movie.
Hopkins is astonishing to watch as the father, careening between charm and cruelty in an instant, covering up his clear confusion with a sudden grin that doesn't reach his eyes. Colman is more than his equal as his clearly-loving daughter Anne, and portrays the devastation of watching someone you love succumb to dementia with empathy.
The Father is a difficult, deeply moving watch, with the intimacy of a play that has translated superbly on the big screen, aided by the haunting strings of composer Ludovico Einaudi.
It is a film that will stay with you long after watching, and one that will benefit from repeat viewings.
We need your consent to load this YouTube contentWe use YouTube to manage extra content that can set cookies on your device and collect data about your activity. Please review their details and accept them to load the content.Manage Preferences