This passionate, skillfully executed and deeply moving documentary follows the campaign to repeal the 8th amendment and change Ireland's abortion laws.
A trio of directors, Aideen Kane, Lucy Kennedy and Maeve O'Boyle, followed the grassroots campaign from 2017 as it inexorably gathered pace, leading to the amendment being repealed on May 25, 2018.
Released on the third anniversary of that historic day, the documentary delves into the efforts of the Together For Yes campaign to repeal the 8th amendment, which was introduced to the constitution after a referendum in 1983 and gave the unborn child an equal right to life as the mother.
The X Case, where a 14-year-old rape victim was prevented from leaving Ireland for an abortion, and the death of Savita Halappanavar from a septic miscarriage in 2012, were among the catalytic events that brought about the referendum.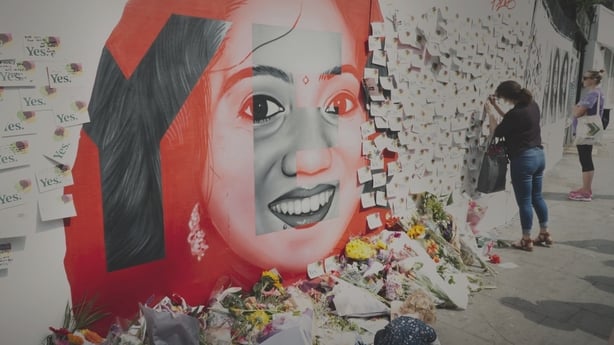 The story of the campaign is given a rich historical context, with an exploration of Ireland's treatment of women carefully woven into the narrative. The extensively researched project includes archival news coverage and press clippings moments in the country's history, including The Magdalene Laundries, Mother and Baby Homes and the horrifying discovery of a mass grave site for babies in Tuam.
While voices are heard from both sides of the debate, this is undoubtedly the story of the pro-choice side, headed up by veteran women's rights campaigner Ailbhe Smyth, co-director of the Together for Yes campaign.
Her relentlessly positive spirit is the heart of her story and campaign, even as her tireless work began to take its toll physically, she never wavered from her cause.
The film lays bare the careful planning and organising that went into the Together for Yes campaign and the tactical reasons behind their messaging, which focused on compassion and empathy above everything else.
Much of the energy and spirit of the campaign came from inspiring younger voters. We hear Tropical Popical founder and activist Andrea Horan discuss how she wasn't politically active earlier in her life, and how holding staunch feminist views doesn't mean you can't also be interested in glitter and lipstick.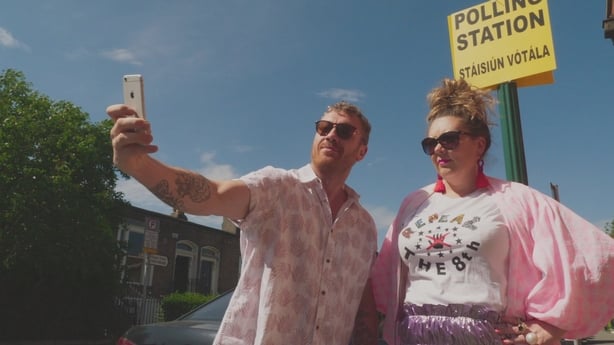 In some of its most powerful moments, the documentary relives the last week of campaigning before the repeal the 8th vote, when women's personal testimonies, baring their raw pain and suffering, were front and centre.
The documentary builds up to that historic day at Dublin Castle, which Smyth described as a "huge collective national moment of catharsis" when the results of the vote were announced, at a margin of 2 to 1 in favour of repeal which mirrored those in favour of the 8th amendment thirty-five years earlier.
Watching these scenes, of tears pouring down women's faces as they watched this seminal moment in history unfold, it's clear repealing the 8th transcended women's reproductive rights for them.
The 8th will be released On Demand from May 25.
We need your consent to load this YouTube contentWe use YouTube to manage extra content that can set cookies on your device and collect data about your activity. Please review their details and accept them to load the content.Manage Preferences