"Don't let the past control you. Be kind to yourself." These are just some of the words of wisdom signposted in End of Sentence; an Ireland-showcasing drama about the long and winding road of family relationships.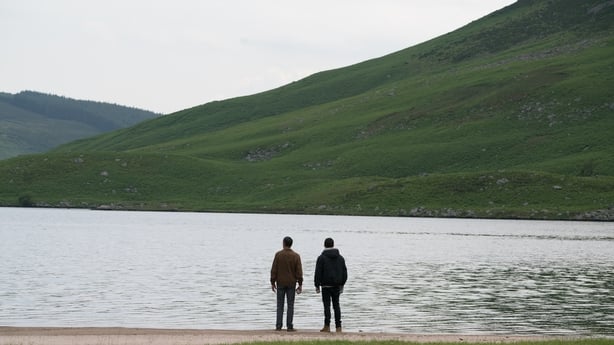 John Hawkes (Deadwood) plays Frank, a placid widower out to honour his Irish wife Anna's last wish that he and their son Sean (The Perks of Being a Wallflower's Logan Lerman) scatter her ashes back home. Sean is a wild man who has just been released from prison and for whom the trip to his ancestral homeland appears to be both an inconvenience and an opportunity to take his anger out on his thoroughly decent father. Against a beautiful backdrop, that makes for both uncomfortable viewing and great acting.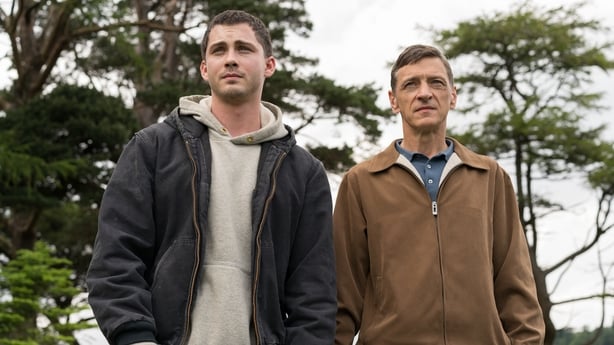 Hawkes is a master of his craft (if you haven't already, check out his performance in The Sessions) and there's not a second squandered in his portrayal of someone muddling through with resilience, kindness and seemingly infinite patience. In the showier role, Lerman proves to be the perfect foil. There's also support from In America's Sarah Bolger - good in a subplot that ultimately feels at odds with the rest of the film. Suffice to say, father and son's journey is nothing if not roundabout - no pun intended - in this Irish-Icelandic co-production
We need your consent to load this rte-player contentWe use rte-player to manage extra content that can set cookies on your device and collect data about your activity. Please review their details and accept them to load the content.Manage Preferences
All three actors come out of director Elfar Adalsteins' debut feature with their reputations enhanced - but the biggest winner is arguably Ireland itself. As we ponder where to go next - and hope to welcome those looking to connect or reconnect - End of Sentence is a fine reminder that it's always about the people you're with or meet along the way, not the destination.
End of Sentence is on digital download now.
We need your consent to load this YouTube contentWe use YouTube to manage extra content that can set cookies on your device and collect data about your activity. Please review their details and accept them to load the content.Manage Preferences