The death of a child has to be the most traumatic experience anyone could endure, but it was a reality faced by children's book author Roald Dahl and his movie actress wife Patricia Neal, when their daughter Olivia died in 1962. She was only seven.
Hugh Bonneville and Keeley Hawes play Dahl and Neal in this Sky Original film, set in 1962, when the couple had settled in the English countryside to bring up their young family of two girls and a boy.
Despite the odd row and heavy-drinking between husband and wife, the family lead a pretty idyllic, isolated existence until tragedy strikes. Their eldest daughter, Olivia, develops encephalitis due to measles and dies.
We need your consent to load this YouTube contentWe use YouTube to manage extra content that can set cookies on your device and collect data about your activity. Please review their details and accept them to load the content.Manage Preferences
It doesn't help that their careers are wavering, but Dahl retreats into an alcohol-fuelled darkness, leaving Neal to carry her grief alone, while caring for their two remaining children.
As early as the day of Olivia's funeral, Dahl starts to pack away his late daughter's things, can't even mention her name, leading Neal to plead: "Why can't you cry, just like a normal person?"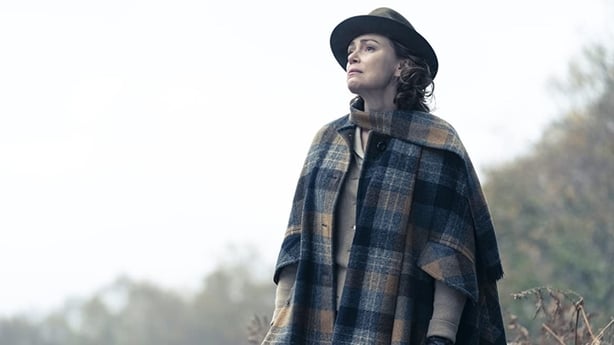 Gradually, the couple try to get their lives back on track and keep their family together.
In terms of acting chops, Bonneville and particularly Hawes are fine in their roles, but the Man of the Match award has to go to young Isabella Jonsson, who is wonderful as Tessa Dahl, Olivia's sister.
Outlander hunk Sam Heugan pops up to do a good turn as Hollywood hunk Paul Newman, but the late great Geoffrey Palmer made his final film appearance here as Roald Dahl's former school head. It's a brief but notable performance by the much-loved character actor.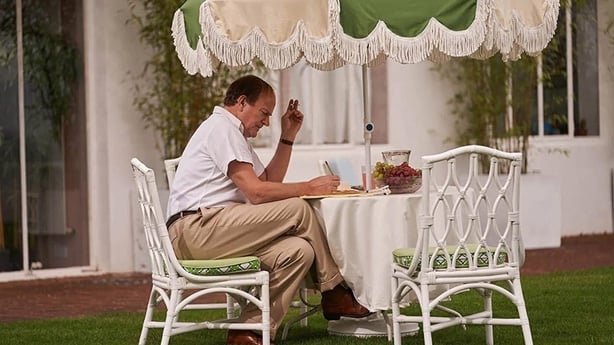 But. Unfortunately, there has to be one. It's the script.
Frankly, there are scenes and situations here that reek of a Hallmark Sunday afternoon weepie. As a result, To Olivia skims over the surface of a family's suffering rather than explore it.
I wasn't expecting another Don't Look Now, but this could've been so much better.
To Olivia, a Sky Original film, is available at Sky Cinema and NOW TV from February 19.