Although he has brilliantly lampooned fashion, broadcast journalism and figure skating in the past, Will Ferrell was always going to have his work cut out trying to roast Eurovision over the spit of satire. Just how do you go about sending up a contest that's already brilliant at sending itself up on an annual basis? Eurovision, and its adoring millions, have been in on the joke for ages. The lovely horse had bolted long before Ted and Dougal arrived with a saddle.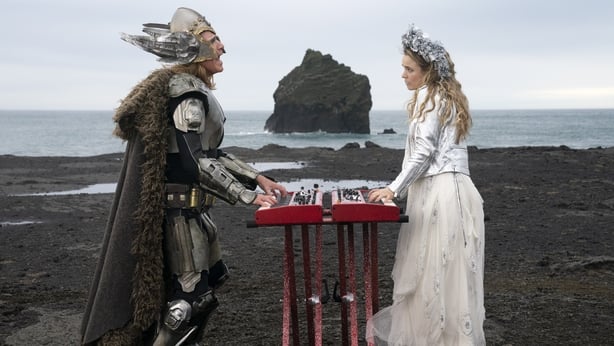 Turns out Ferrell and Netflix's plan was to celebrate all that's best about Eurovision - underdog stories, WTF production values, Mid-Atlantic accents, people making 'party in the night', cool cameos and, of course, the songs. And with contest organisers the European Broadcasting Union having skin and fake tan in this particular game, Story of Fire Saga aims for the heart and avoids going for the throat. There are laughs, but no sneers.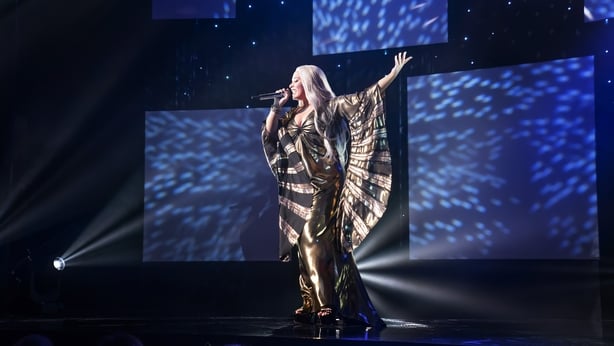 Reuniting with Wedding Crashers director David Dobkin, Ferrell and McAdams play Icelandic duo Lars Erickssong and Sigrit Ericksdottir. Trading as Fire Saga, they can pack the local (granted, not difficult) playing covers but want to break the island nation's Eurovision duck and bring the contest back home. There's real misfit chemistry between Lars and Sigrit, but given suspicions that they could have the same father (Pierce Brosnan as legendary local Lothario Erick), it's best to stick to music, not mooching.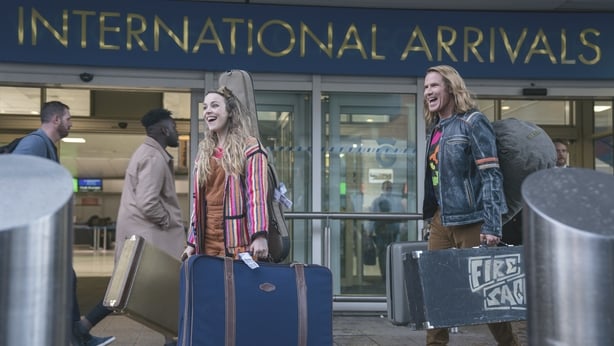 Fate gives Fire Saga an unexpected shot at fame when they become the last act standing (literally) and Iceland has no other choice but to pack the seeming no-hopers off to Edinburgh to fight for a place in the Grand Final. If Eurovision has taught us anything over the past six decades, it's to expect the unexpected...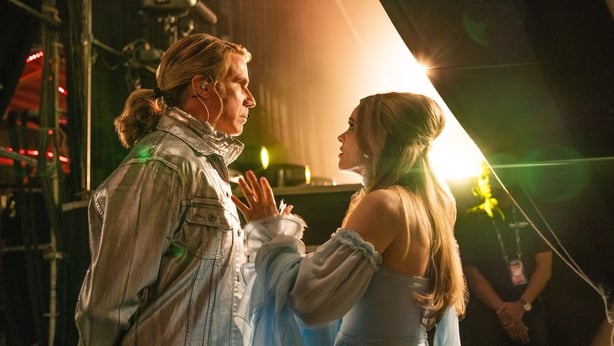 Sure, it needed to be shorter and funnier, but after the trauma of the past few months and the cancellation of this year's contest, Fire Saga is a welcome invitation to give your mind the night off and turn the clock back to happier times. The music's great; there's more money on screen than expected and Ferrell and McAdams do all they can to be in the service of too-cute. In a story all about stealing the show how that fitting that Downton Abbey's Dan Stevens does exactly that as Russian star Alexander Lemtov, a character deserving of a spin-off long before his mic drop message to Moscow near the end.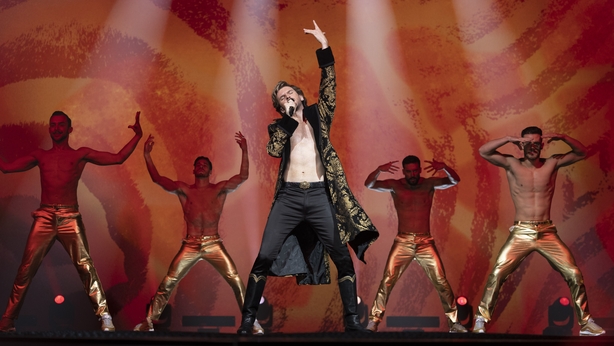 Here's to 2021 - in every sense. Maybe they can get Ferrell, McAdams and Stevens back for the interval...
Eurovision Song Contest: The Story of Fire Saga is on Netflix from Friday, June 26.
We need your consent to load this YouTube contentWe use YouTube to manage extra content that can set cookies on your device and collect data about your activity. Please review their details and accept them to load the content.Manage Preferences