For a 63-year-old, Spike Lee rightfully - and thankfully - remains the angriest of young men. His passion burns from every frame of Da 5 Bloods, an epic examination of friend and foe, grace and greed that has taken on a greater urgency and symbolism following the death of George Floyd. Although overlong, this new arrival to Netflix is a must-see.
We need your consent to load this YouTube contentWe use YouTube to manage extra content that can set cookies on your device and collect data about your activity. Please review their details and accept them to load the content.Manage Preferences
Four Vietnam veterans - Paul (Delroy Lindo), Otis (Clarke Peters), Melvin (Isiah Whitlock Jr) and Eddie (Norm Lewis) are reunited in modern-day Ho-Chi Minh City to begin a search for the remains of their squad leader Norman (Chadwick Boseman), and to make good on the pact that all five soldiers - "The Bloods" - agreed just before his death.
The quintet had been on a mission to find a crashed CIA plane in the jungle, and upon locating the wreckage discovered that its cargo was a fortune in bullion. Vowing to "repossess the gold for every Black boot that never made it home", the friends decided to bury the millions and return for them at a later time.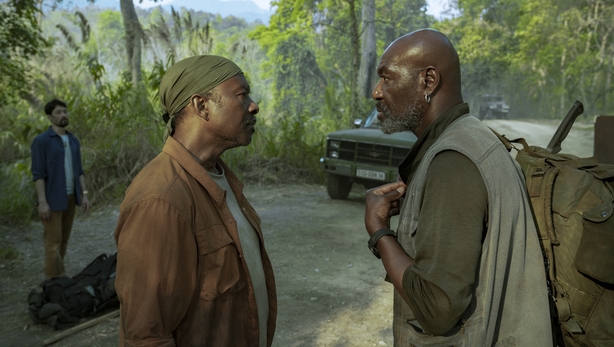 The plan, however, was doomed from the moment it was agreed: Norman died in a firefight almost immediately and the subsequent bombing of the area put paid to the survivors' attempts to find their haul. Now, fifty years later, Mother Nature has intervened, and the remaining Bloods are determined to salvage something from the past.
Screen classics The Treasure of the Sierra Madre and The Bridge on the River Kwai are both signposted on this two-and-a-half-hour trek with Lee also adding B-movie brio (it's very 80s VHS in places) to his big themes. Paul, Otis, Melvin and Eddie are joined on their search by Paul's son David (Jonathan Majors) and the damage left by conflict, and how it travels down generations, is a huge part of how the story unfolds. Throw in the fact that "Gold does strange things to people - even old friends" and it's no coincidence that the men share their first names with an iconic African-American quintet - The Temptations.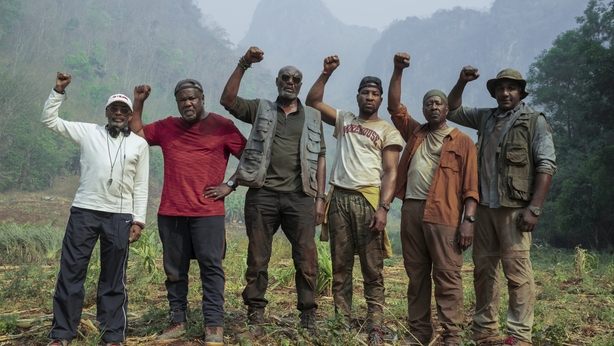 There's plenty of shooting to accompany the soul-searching as Lee switches effortlessly from the 4:3 of the flashbacks (the decision not to de-age the characters is genius) to the 16:9 of the present day. Real-life archive footage is given a major role while the director hammers home his message; the turmoil of that era has a chilling resonance in the here and now.
Like Lee, the characters in Da 5 Bloods are hanging on to the hope of a better tomorrow. Your own grip will be all the tighter by the close.
We need your consent to load this YouTube contentWe use YouTube to manage extra content that can set cookies on your device and collect data about your activity. Please review their details and accept them to load the content.Manage Preferences