This latest animated movie from those extremely talented people at Pixar seems to have divided the reviewing classes in the United States, but for me it's yet another indicator of how strong Pixar remain, despite being swallowed whole by the Disney monolith in recent years.
In short, it's a gem.
Directed by Dan Scanlon, who performed the same role for Monsters University, the subject matter is very close to his heart, even if the tale takes place in a fantasy world populated by the likes of elves, centaurs, satyrs, cyclops, gnomes and trolls.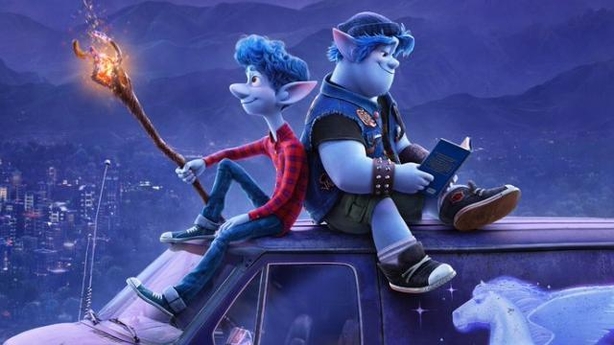 You see, Dan Scanlon lost his dad when he was just one, leaving him and his older sibling to be brought up by his widowed mother. That tragic event ultimately led him to Onward, a story of two fatherless teens.
The central characters here - two elves called Ian and Barley, voiced by Tom Holland and Chris Pratt - go on a quest to bring their deceased dad back for one day.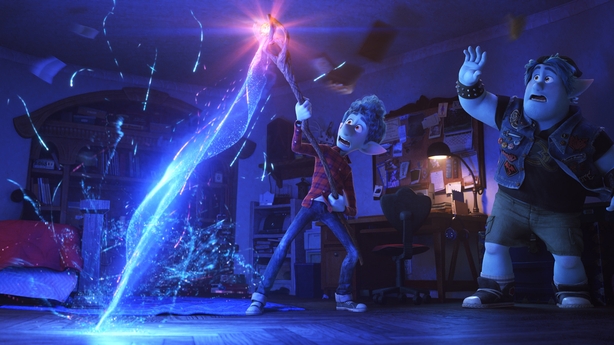 The story develops rapidly after Ian receives a posthumous present from his dad on his 16th birthday: a wizard's staff. Used in conjunction with a gem stone, it can materialise his and Barley's dad for a 24-hour period.
But something goes wrong during the spell, and only the bottom half of dad appears.
Ian and Barley then face a race against time to locate another gem stone that can bring the other half of their dad back before the window closes, and their dad is gone forever.
We need your consent to load this YouTube contentWe use YouTube to manage extra content that can set cookies on your device and collect data about your activity. Please review their details and accept them to load the content.Manage Preferences
Onward rattles along and offers fine entertainment for kids of all ages, but the underlying story is the fact that Ian and Barley will do virtually anything for each other, and to get their dad back completely.
Onward isn't just great fun and a thrilling quest movie, it's also a touching story about loss and family. Only Pixar could produce a film that can simultaneously put smiles on kids' faces and bring a tear to adult eyes.