George MacKay is riveting in this savage symphony about the legend of Australian outlaw Ned Kelly
This visceral and lyrical re-telling of the Aussie folklore tale fair explodes with a punk power that pulses in the bloodstream of this biopic from Australian director Justin Kurzel. George MacKay takes on the iconic role of the wild 19th century colonial boy, who rose from brutal beginnings on the edge of the outback to become a still divisive folk hero in Aussie history.
It rocks with a combustible power and crackles with a feverish energy. It's dreamlike and scabrous and casts our anti-hero in a very sympathetic light with a strange, almost supernatural starkness. The hyper-surreal spectre of Sidney Nolan's paintings of iron-clad outlaw may even loom over the mountains.
Watch our interview with George MacKay:
We need your consent to load this rte-player contentWe use rte-player to manage extra content that can set cookies on your device and collect data about your activity. Please review their details and accept them to load the content.Manage Preferences
It doesn't always hang together - it's ramshackle, uneven, and open-ended. Historians will quibble but surely that's the point; in the opening minutes, the words on the screen read "nothing you are about to see is true", only for the word "true" to remain on screen to become the first word of the title.
It's based on author Peter Carey novel from 2000. He won a Booker Prize for his efforts and director Justin Kurzel deserves another kind of prize for blurring the lines between what is real and what is not in this always exciting tale of myth-making and myth-breaking.
We need your consent to load this YouTube contentWe use YouTube to manage extra content that can set cookies on your device and collect data about your activity. Please review their details and accept them to load the content.Manage Preferences
We first meet Ned as an angelic child (played by the very impressive Orlando Schwerdt) barely existing in a corrugated shed on the edges of what appears to be a petrified forest, the first of many gothic settings. He lives with his headstrong and proudly Irish mother Ellen (a superb Essie Davis), his wastrel father and his younger siblings.
Young Ned is caught in the crossfire of dysfunction and the family are constantly at the mercy of the local British forces. Charlie Hunnam as the local sergeant roughly takes his pleasure from Ned's mother but the villain of the piece is Nicholas Hoult as the dandyish, dissolute and dastardly Constable Fitzpatrick, an upper class aesthete who spends most of the time in the local brothel in a haze of opium and whiskey.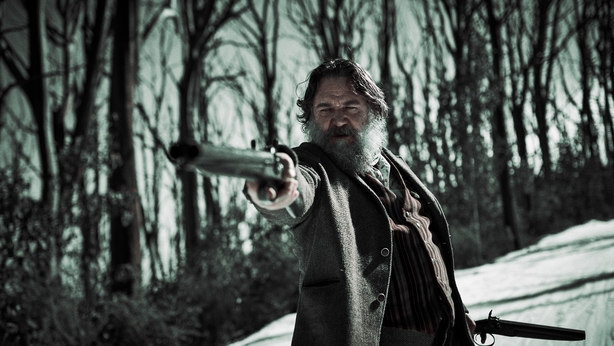 When Ned's father is shipped off to prison again, the young boy becomes the man of the house but Ellen has other plans and passes him on to an apprenticeship with Harry Power, a true-life bushranger played with grizzled gusto and a firesome mix of cruelty and pitch black humour by Russell Crowe.
When a now terrorised and feral Ned re-emerges as a man, MacKay plays him with a sinewy combination of soulful longing and punk anarchy. He rejoins the family business of horse thieving but as British oppression bears down harder, the madness in his eye widens and the gang become a kind of cross-dressing - and later ironclad - colonial Fenian brigade, locked in a guerrilla war with the Brits.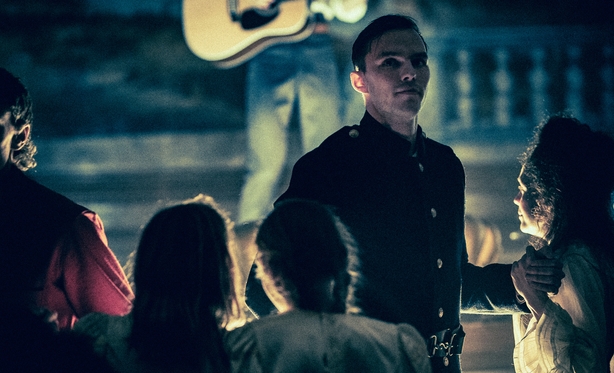 However, don't expect any account of the Kelly Gang's crime sprees or Ned's own elevation from (kicked) underdog to godhead. Essentially this is a movie about family and how injustice and oppression can turn a young man mad with rage.
MacKay is quietly brilliant in the lead role and the other star of the movie is Australia itself. Kurzel makes good use of those vast landscapes and verdant forests with lingering wide shots, while his brother, Jed, provides a frantic and heightened musical soundtrack that recalls Warren Ellis and Nick Cave (Cave's son Earl plays Ned's brother Dan).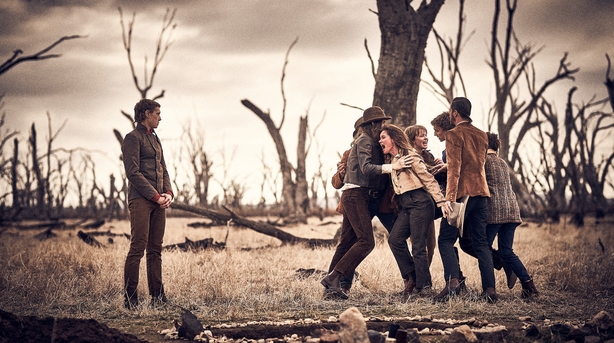 It is always totally distinctive and totally engrossing. The closing shoot-out is a tour de force of pure cinema, a hallucinatory blitz of whizzing bullets at night and a hideout turned into a blood-drenched charnel house. It's all so convincing that it feels like you're watching found footage of the event filmed on some kind of 1880s Kinetograph.
Forget Mick Jagger in that hokey seventies Aussie western and Heath Ledger's slightly mannered go at the part back in 2003. This is the true movie of the Kelly Gang.
Alan Corr @CorrAlan2