The Full Monty director Peter Cattaneo is out to strike box office gold again with another gloom-busting story, this time involving singers, not strippers.
In a fine example of casting chemistry, Kristin Scott Thomas and Sharon Horgan are thrown together by circumstance as Kate and Lisa - counting the hours of their husbands' tours of duty in Afghanistan.
Kate is the Colonel's wife who has already lost her only child in the conflict. Lisa is the new arrival on base whose other half has just been made Sergeant Major.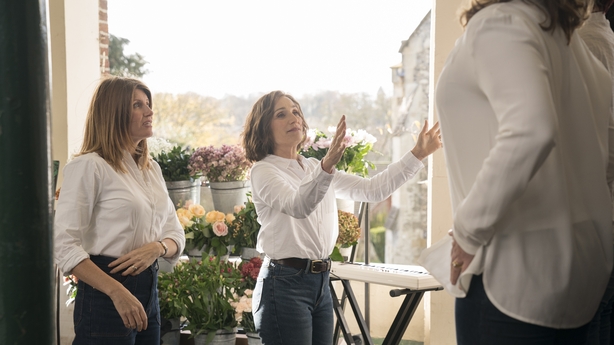 As part of the top brass' efforts to keep spirits up, Kate and Lisa have to devise activities for the spouses. Kate favours "educational aspects to leisure pursuits in a non-alcoholic environment"; Lisa is particularly opposed to the second bit.
A choir is set up as a compromise, with Lisa seeing off Kate's choice of music in the first of many battles of wits. One thing Kate and Lisa can agree on, however, is that hymns and 80s hits both deserve to be in tune...
From there, it's the age-old motley-crew-comes-good narrative as Scott Thomas and Horgan trade barbs between bars and gradually start to listen to one another, and what their inner voice is telling each of them.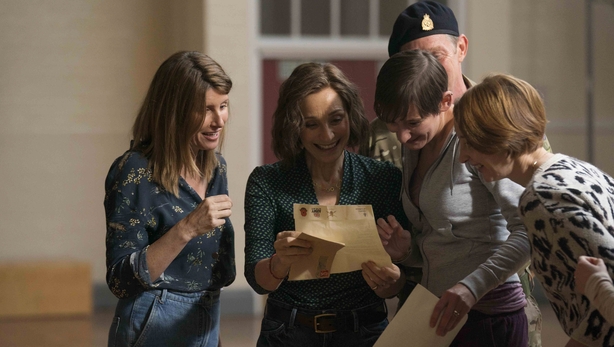 Between the laughs, Scott Thomas shows the toll demanded by stiff upper lip and the desperation felt on the hamster wheel of grief. Horgan becomes the latest to prove that if you can do comedy you can do anything, showcasing her range in the blazing row between the two women. Awful things are said.
The singing gets better as the film progresses, sweetness follows and although Military Wives doesn't have the stardust charm of The Full Monty, its heart is in exactly the same place.
We need your consent to load this YouTube contentWe use YouTube to manage extra content that can set cookies on your device and collect data about your activity. Please review their details and accept them to load the content.Manage Preferences