Mark Ruffalo shines in this tense true life legal drama about a corporate lawyer who takes on a chemical giant who are poisoning its customers and their land
Somewhat a labour of love for leading man, producer and noted environmentalist Mark Ruffalo, Dark Waters tells the compelling true story of how a meek corporate lawyer switched from defending his rapacious clients to investigating them in one of the most protracted and disturbing legal cases in American history.
Based on a New York Times magazine article, Ruffalo plays Rob Bilott, a mild-mannered and dedicated attorney in a prestigious Cincinnati law firm in the late 1990s who is making his way up the corporate ladder until he is alerted to some truly shocking ecological crimes in his rural hometown.
We need your consent to load this YouTube contentWe use YouTube to manage extra content that can set cookies on your device and collect data about your activity. Please review their details and accept them to load the content.Manage Preferences
Bilott, essentially a small-town boy made good in the big city, is a union-busting corporate defender who hears the real call of justice when Virginia farmer Wilbur Tennant (a tenacious Bill Camp) calls to his plush office and asks him for help in finding out why his cattle and his land is dying.
Tennant's farm and livestock and livelihood is being poisoned by a nearby DuPont plant, who are pumping toxic waste into the water, killing his cows and making his family dangerously ill. To the initial horror of his boss (Ruffalo's fellow environmentalist Tim Robbins) and colleagues, Billot takes on the task of bringing legal proceedings against the chemical giant who are also a powerful and lucrative client of his own firm.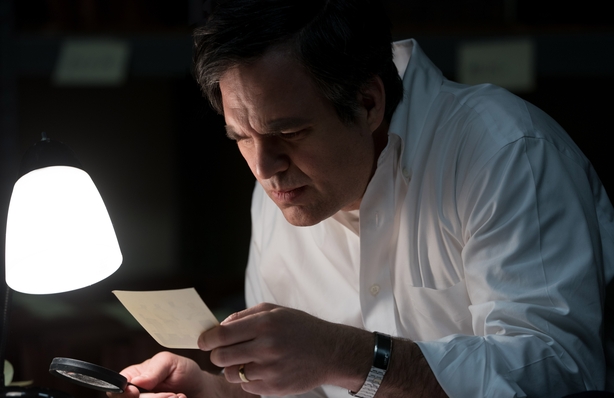 However, DuPont, the biggest employer in the local town, has co-opted and "bought" the community, financing the local mall and schools and spreading corporate largess with their eerily functional slogan "better living through chemistry". The local people seem prepared to look away as their water and land is poisoned and their corporate paymasters display open contempt for the "hicks" who have been made seriously ill by their industrial malfeasance.
Billot's battle for justice will go on for over a decade and take a toll on his health and marriage to wife Sarah (Anne Hathaway in quietly strained but sympathetic performance). In the course of his long and convoluted battle to link DuPont with these eco crimes, he witnesses the terrible consequences of their casual indifference - a child is born with one nostril, a woman who can't have kids at the age of 36, local children with blackened teeth and skin problems, and palsied dogs burning with blisters.
Previous ecology-themed movies like Ellen Brockovich come to mind and in Camp's superb and indomitable performance, George C Scott in 1972's eco-drama Rage. Dark Waters has the look and feel of a compulsive seventies conspiracy thriller, with Haynes dropping the prettified palette of his recent movies like Carol to shoot in an austere and chilly wash of blues and greys amid the Midwest midwinter.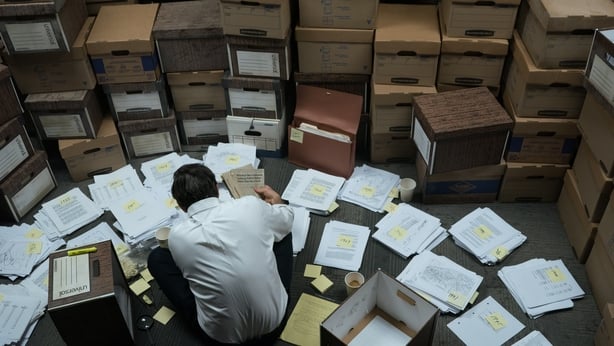 Kudos too to Haynes for making scenes of Ruffalo stuck in dimly-lit rooms as he picks tediously through hundreds of boxes of evidence compelling and even cinematic. The director and his leading man have turned a dry legal battle into a gripping yarn that exposes the full extent of corporate power, without sacrificing tension and with some superb acting in a fine drama about justice finally being served.
Alan Corr @CorrAlan2