Four decades into his career, Nicolas Cage is still mad for the work, and out the door with it. Indeed, it's at the stage where if you were given good odds on him making a cameo in Fair City (as himself popping into McCoy's for soup and a sandwich on the way to the Airport, or channelling his self-described "nouveau shamanic" acting style as a blow-in on the Northside), take them because, as Color Out of Space proves, stranger things have happened. Its director, Richard Stanley, is back in business and making his first dramatic feature after 25 years away.
South African Stanley applied for his place in the cult classic Pantheon with post-apocalyptic rager Hardware in 1990 and desert horror Dust Devil in 1992. With his stock rising he was then hired to direct The Island of Dr Moreau, only to get his marching orders after three days of shooting, with John Frankenheimer drafted in to replace him. Stanley headed for the hills (literally, he lives in the Pyrenees) and stuck to documentaries and shorts.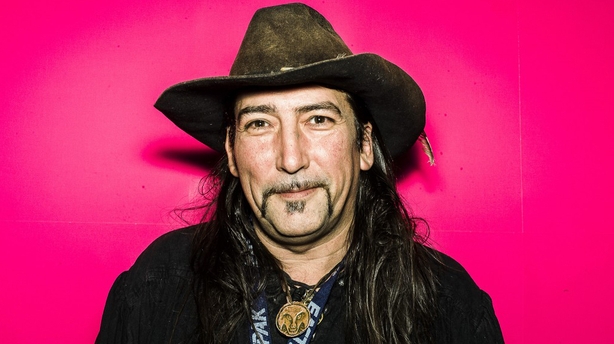 But the diehards never forgot about him. So when Stanley recounted to Vulture that he got a call "at about four in the morning from some guy in a bar in Nevada who was claiming to be Nic Cage and saying he wants to make my movie", it sounded like fate - and a marriage made in monster movie heaven. Sure enough, the outliers have brought out the best in each other.
Adapted from a HP Lovecraft story, Color Out of Space gives film fans what they never knew they needed: Cage as alpaca farmer Nathan Gardner.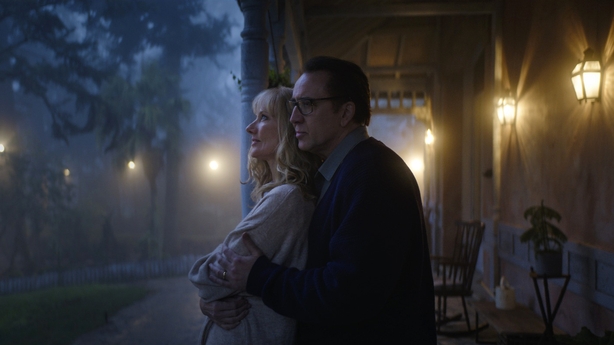 Living the escape-from-the-city dream with wife Theresa (Joely Richardson) and their three children, Nathan and co receive an uninvited guest in the form of "a boom like a sonic boom and a big flash like a pink light".
And away we go.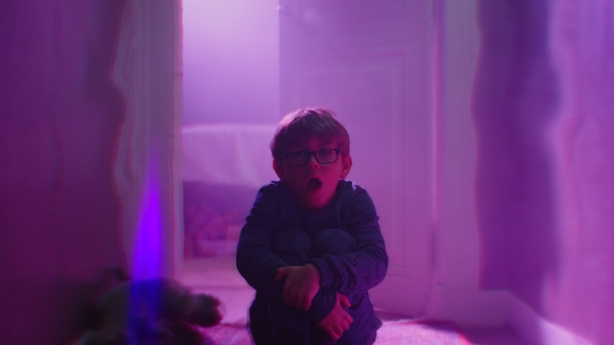 With production companies called SpectreVision and ACE Pictures Entertainment, Color Out of Space is gloriously old school, stomach-churning, rib-tickling and strangely poignant, with warnings about big business and dirty water thrown in amid the gunge.
Naturally, that's all in a night's work for Cage, and the longtime Lovecraft aficionado goes at it like it's his first time on screen. Few things will be as satisfying in cinemas this year as hearing him say: "I want the alpacas back in the barn by 10 o'clock" and "Do you have any idea how much these animals cost? They're alpacas! ALPACAS!"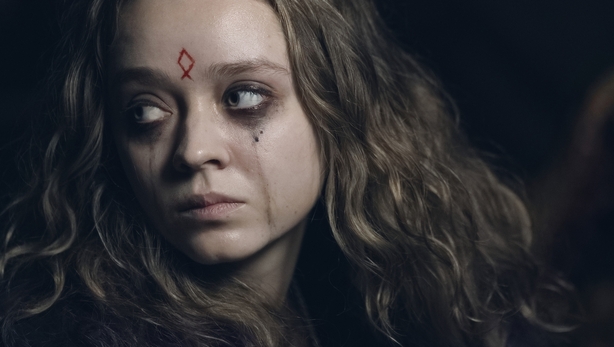 As a director reborn, Stanley still has the eye for everything from spectrum to slaughter, and although the pacing drops here and there, Color Out of Space should delight anybody who wore out the videos of Prophecy (ironically directed by Frankenheimer) and The Thing way back when.
Here's to a well-deserved purple patch for Stanley. And Cage in Carrigstown.
We need your consent to load this YouTube contentWe use YouTube to manage extra content that can set cookies on your device and collect data about your activity. Please review their details and accept them to load the content.Manage Preferences