Portrait of a Lady on Fire is a cool, almost ascetic work exploring sexual repression and sexual longing - sides perhaps of the same 18th century French coin - between two young women, an artist and her portrait subject.
The artist Marianne (Adele Haenel) is commissioned to paint the portrait of a young woman, Héloïse (Noémie Merlant), whose widowed Italian mother (Valerie Golino) is desperate to arrange her daughter's marriage to a Milanese suitor. If he likes the painting we will leave the island, the noblewoman tells the artist, referring to their isolated home, near a rocky cove.
Marianne has made an arduous sea journey to get to the island, which is off the coast of Brittany. In the course of the journey she has been obliged to jump into the sea to retrieve her easel which had fallen into the water. There is an air of expectation after the drama of the crossing, of something pressing on the present from a haunted past.
Héloïse has recently spent time in seclusion with the Benedictine sisters, but she is no longer a nun or postulant with the order. She seems restless, secretive, unsure of her future. An attempt by a previous artist to paint her portrait ended in disaster and the destruction of the facial representation. Marianne has been commissioned because her artist father's portrait of the mother as a young woman hangs above the hearth.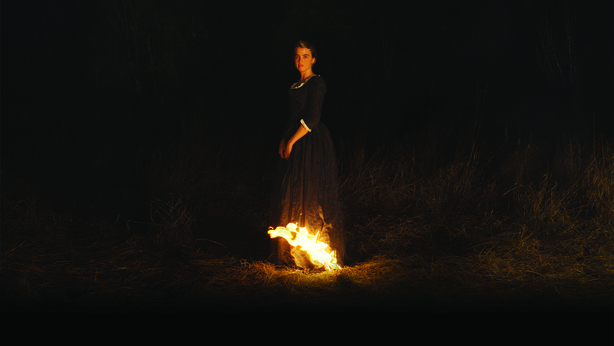 There is a sense of layers of the past and connections with bygone years toppling on to the present, that repeated motif of portraiture and perception, of desire freed from its shackles in the context of a deeply- founded family story.
In terms of the mother's wishes, there is, however, a serious stumbling block. Héloïse does not wish her portrait to be painted as she refuses to marry the Milanese gentleman. By way of a solution, the mother asks Marianne to pretend that she is 'a companion for walks' during which strolls she will covertly observe her subject. The painting will in theory be completed by Marianne's surreptitious study of her expressions and demeanour. There will too be occasional quick sketches executed when Héloïse does not notice herself being watched.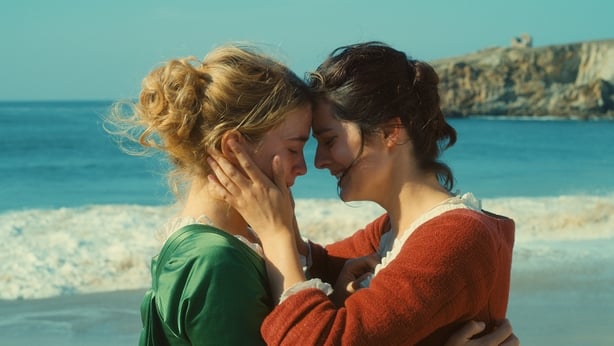 There are some absorbing, delicately-measured scenes depicting the growing relationship between painter and her sitter. The camera holds on both Héloïse's and Marianne's face as they draw on profound emotion, reduced to tears by ecstasy, longing, sadness and the loneliness which they learn to dispel in secret.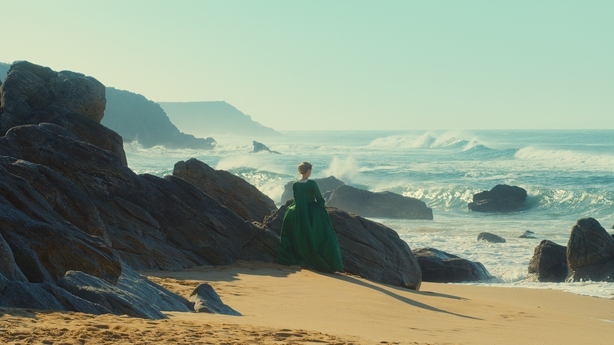 The movie, however, seems to sag in the middle, there are longeurs in the actual consummation of the affair. Then it manages a wonderful cadenza towards the close as Marianne recalls the final two occasions on which she saw Héloïse, moments which remain indelible in her memory. Powerful and profoundly beautiful. See it at the IFI and also at The Model in Sligo on April 9 at 8.00pm.
Paddy Kehoe