After being reinterpreted 25 years ago in Clueless, this new adaptation of the Jane Austen classic gets back to basics and gives us the full Emma - warts and all
It really is a pity that Emma. (the full stop is used as it's a 'period' drama) has ended up being released in the wake of two superior adaptations of much-loved 19th Century novels: Greta Gerwig's modern twist on Little Women and Armandio Iannucci's euphoric The Personal History of David Copperfield.
Coming along after those two is just rotten luck.
Jane Austen's tale of a 'handsome, clever and rich' young woman has been given the film and TV treatment many times before, and even a Bollywood version - called Aisha - arrived in 2010.
Watch our interview with Bill Nighy
Really, the tale was both re-modeled and redefined by writer/director Amy Heckerling with her 1995 film Clueless, in which Alicia Silverstone was magnificent in the lead role, as the story was switched from early 19th Century England to 1990s' Beverly Hills. To this day it remains one of my favourite films, and Silverstone's Cher always makes the dullest day a pure joy.


And so to this latest version, with Autumn De Wilde, making her debut at the helm in her late 40s (and good for her, too!). The screenplay's by New Zealand author Eleanor Catton, and between these two, they've managed to weave a story that's probably the most faithful to the original book.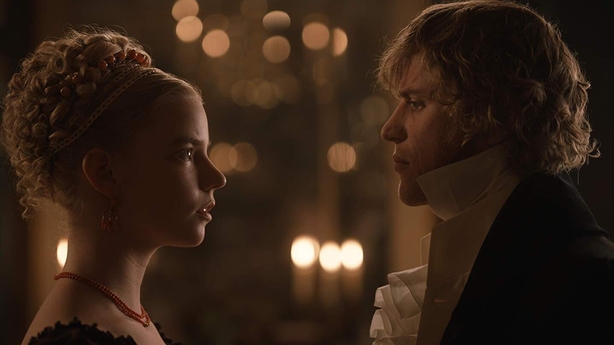 Up-and-coming actress Anya Taylor-Joy takes the lead role, and what you get here is a more rounded and less sympathetic Emma Woodhouse, a young woman who spends far too much of her time (and she's plenty of it) interfering in the love lives of others.
If you've read the book and/or seen a filmed adaptation - particularly the 2009 BBC version starring Romola Garai - you'll know what to expect. It's all nicely shot, well played, and effortlessly engaging. And It'll be interesting to see where this leads debut director DeWilde.


Bill Nighy throws in a good turn as Mr Woodhouse, Emma's father, while Johhny Flynn's a lively George Knightley, Emma's older neighbour, confidant and critic, an obviously pivotal role that Flynn clearly enjoyed.
It's all very agreeable in that Sunday evening period drama kind of way, and if you're looking for an ideal introduction to this much-loved tale, here it is.
John Byrne