Even by horror film standards, this is a pretty downbeat movie, as all the characters involved are either doomed or suffering from a bad deal in life. And despite it being highly derivative, it was also very enjoyable in a blood-soaked Scooby-Doo kind of way, with lots of look out behind you and jump-scary moments.
We need your consent to load this YouTube contentWe use YouTube to manage extra content that can set cookies on your device and collect data about your activity. Please review their details and accept them to load the content.Manage Preferences
I came to The Grudge with zero baggage, not having seen the Japanese original nor the US remake, so I've no idea where it fits in comparison with its predecessors. I've certainly seen a lot worse.
The premise is pretty straightforward. After a young mother inexplicably murders her family in her own house, a detective attempts to investigate the case, only to discover that the house is cursed by a ghost with - you've guessed it - a grudge.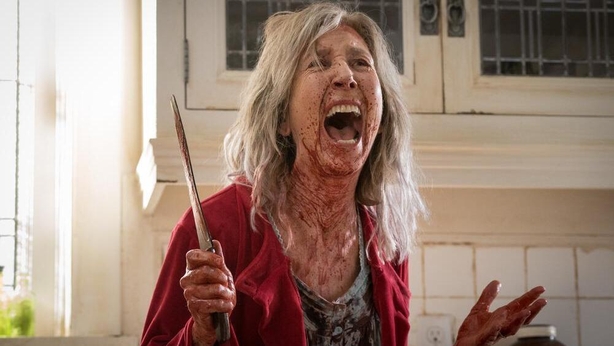 Set in a small town in Pennysylvania, Andrea Riseborough plays Detective Muldoon, who has relocated after losing her husband to cancer. She's investigating the case of a mutilated corpse found in a car in the middle of a forest. This freaks out her partner who sees similarities with a previous investigation which still haunts him, and leads Muldoon to the murder house.
Through a series of frenzied flashbacks, the truth is gradually revealed while documenting the demise of several characters, with a pretty impressive cast that includes John Cho and Betty Gilpin.
The Grudge rattles along at a fine pace and the body count is impressively high. There are plenty of twists and turns to keep a viewer interested right up to the final surprise for Muldoon.
Okay, the film won't be winning any awards for originality, but if you're looking for a good night out with a few jump scare moments, you can't go wrong here. Being entertained is never a bad thing, especially in these grim times.
John Byrne