In the space of the last few weeks I've seen Little Women, Emma (which is released in a couple of weeks) and this film, based on one of Charles Dickens' greatest novels. Lovers of period adaptations are spoiled rotten these days.
We need your consent to load this YouTube contentWe use YouTube to manage extra content that can set cookies on your device and collect data about your activity. Please review their details and accept them to load the content.Manage Preferences
But whatever about waiting ages for an adaptation only for three to come along at the same time, these films have tackled their literary inspirations in very different ways. Armando Iannucci has been the boldest of the three directors, with this perfectly-pitched, superbly paced and imaginatively-filmed version of David Copperfield.
The ninth film based on Dickens' eighth novel, The Personal History of David Copperfield is an impressive addition to the CV of the great Iannucci (The Day Today, Brass Eye, The Thick of It, Veep), who both wrote and directed, and it's an major step up from his previous movie, the more cult-ish The Death of Stalin.
Quite simply, this is his move to centre-stage, mainstream movie-making. And he's played it like a Celluloid Lionel Messi.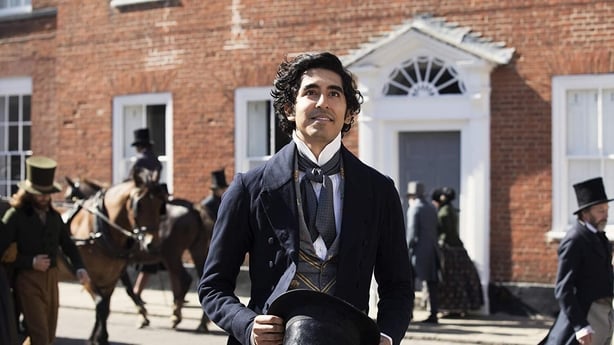 The cast is fantastic, which means Dev Patel had to be on top form in the titular role. Alongside him are the likes of Tilda Swinton (a captivating Betsey Trotwood), Hugh Laurie (superb as Mr Dick), Peter Capaldi (a great Mr Micawber), Ben Whishaw (an impressively appalling Uriah Heep), and our own Bronagh Gallagher as Mrs Micawber and Rosaleen Linehan as Mrs Gummidge.
The premise is very straightforward, as David Copperfield takes to the stage to chronicle his complicated life from youth into adulthood, weaving through a variety of fascinating characters and situations along the way.
But what makes the film special is Iannucci's vision, as the story rolls along at a tremendous pace, with scenes and situations smashing into each other. I can't recall the last time I left a cinema feeling so uplifted.
It's an absolute joy to watch, and I would recommend it anyone who could do with putting a smile on their face.
John Byrne