Dense and layered, inscrutable and withholding of its essence, Long Day's Journey into Night (not to be confused with the Eugene O'Neill play of the same name) creates ever-increasing mystery.
We need your consent to load this YouTube contentWe use YouTube to manage extra content that can set cookies on your device and collect data about your activity. Please review their details and accept them to load the content.Manage Preferences
The year is 2000 in Chinese filmmaker Bi Gan's second feature and Luo Hongwu (Jue Hung) is back in his home town of Kaili, in the southeastern Chinese province of Guizhou seeking the woman he loved 20 years ago. He will travel into the realm of dream to find her in this obsessive, Tarkovsky-like exercise.
There is a rather gratuitous scene involving a town baddie, a scene somewhat influenced by Tarantino it would seem. Luo is held captive while a leering hoodlum sings karaoke for his gang confreres, who remain unimpressed. There is a suggestion of crime and shadiness and Luo Hongwu talks of moving to Burma where a friend runs a casino. Everything seems run down, it's as though the town were an added-on version of a downgraded Jim Jarmusch hotel.
Meanwhile, Luo rings an old phone number to learn that there is some kind of connection with a women's prison. He visits the prison but the visit doesn't provide much by way of clues to the whereabouts of the woman he seeks.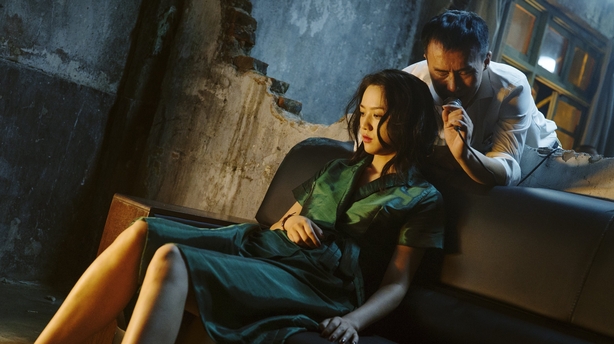 Bi Gan works with such threads, drawing them through his frame of his obscure story to build the mystery incrementally. Scenes might or might not hold symbolic importance. The director of Long Day's Journey Into Night does not intend that his threads or cameos should cohere in linear narrative. If you are into a straight story, forget it.
Later Luo Hongwu wanders into a cinema, dons dark glasses, perhaps 3-D glasses, as the ensuing hour-long dream sequence was shot in that format. In the dream-film in which he himself is the star, he plays ping pong with a young boy. He beats him in the game and is allowed to leave the labyrinthine prison because he won.
He moves to another dream-realm where he falls for a girl playing the fruit machine at a gaming arcade. Dream sequence this scene may be, but our hero uses the oldest chat-up line in the book: "You remind me of a woman I know."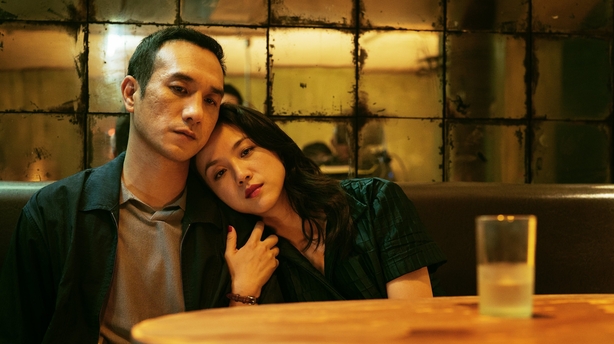 Is she or so she not the woman he is seeking, whose name appears to be Wang Qiwen, a movie star and singer? The young woman roundly denies this, her name is Kaizhen - the actress credited for both roles is Wei Tang which still doesn't clarify matters. 
Luo Hongwu courts her over the course of one night, she yields to his romantic overtures. We are in a dream-scape, so they fly over the dream-town and wander through ruined back alleys and a rather under-funded looking funfair populated by seated spectator-children. They have various encounters with others, independently and together.
There is an air of myth about Bi Gan's movie with its Orphic trip into a supposed underworld, its locked gates and keys and passing strangers, who appear like ships in the night throughout the lengthy saga. It's as though the film were based on some stirring epic from the annals of Chinese literature.
Long Day's Journey into Night is a risky film to launch anywhere, being slow in its exposition and resistant to easy interpretation. Approach with caution but, if in doubt, approach it anyway. 
Paddy Kehoe