Directing duo Lisa Barros D'Sa and Glenn Leyburn's third feature is far from ordinary.
Armed with an incandescent screenplay and unforgettable performances, Ordinary Love is affecting in its own quiet way, as it showcases a deeply moving portrait of a marriage tested under strain after a cancer diagnosis.
Playwright Owen McCafferty's emotionally rich and precisely observed screenplay, which is inspired by his own experience of supporting his wife through breast cancer, is a wonderfully realised account of intoxicating love and human strength.
Aided by the delicate hands of married filmmakers Barros D'Sa and Leyburn, who brought us 2012's delightful Belfast-set punk history lesson Good Vibrations, Ordinary Love showcases the vulnerability that comes with relationships, while celebrating the transcendent nature of everyday life.
The genuine frankness driving this picture is evident in every frame - this is as real a human story as it gets.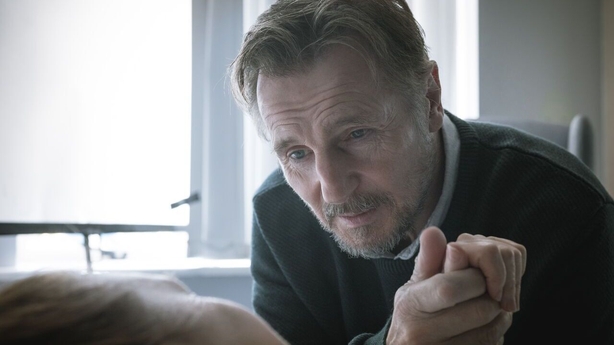 A powerfully understated performance by Lesley Manville elevates a story we think we've seen before into a truly touching, poignant drama, while Liam Neeson's unforced charm brings a surprisingly buoyant and profoundly moving edge to what could have been a mawkish drama. We root for their happiness even though we know only heartache and challenges lie ahead.
Barros D'Sa and Leyburn's affection for the characters and their everyday idiosyncrasies creates something that's less of an explanation and more of an exploration of the bond that ties two people together.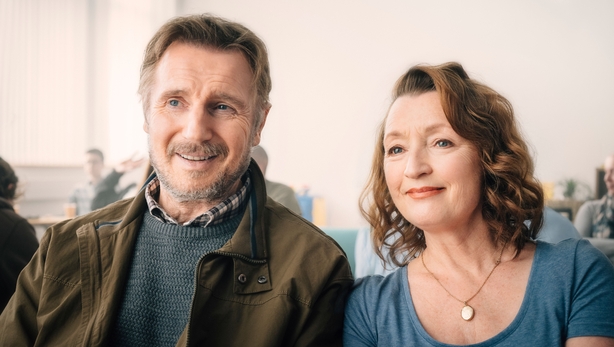 Each scene is admirably presented in the most simplest and natural moments. At times, you'll feel like you're eavesdropping.
"It's very much a story of a couple who whilst they are going through these tough events, these are also events that are starting to open up the world to them in a way," Barros D'Sa told RTÉ Entertainment. "That's why, for us, it always feels like an uplifting story to tell and a very warm story about the possibilities in that beautiful connection between two people that really brings them both life and keeps them going, and also what they're going through, helps them to reconnect with the wider world again."
As 2019 draws to a close, Ordinary Love reminds us to seek beauty in life's small moments.  A must-see.
Laura Delaney 
We need your consent to load this YouTube contentWe use YouTube to manage extra content that can set cookies on your device and collect data about your activity. Please review their details and accept them to load the content.Manage Preferences