A smalltime cocaine robbery in New York's Manhattan turns into a major drug heist and then a deadly gun battle with the cops for a couple of small-time crooks.
We need your consent to load this YouTube contentWe use YouTube to manage extra content that can set cookies on your device and collect data about your activity. Please review their details and accept them to load the content.Manage Preferences
When the dust settles, several NYPD officers lie dead and the two robbers knew that the entire weight of the department would come down on them for killing their fellow officers.
During a citywide manhunt for the cop killers, NYPD detective Andre Davis - played by Black Panther star Chadwick Boseman – puts Manhattan on lockdown, with all 21 bridges closed to keep the suspects on the island.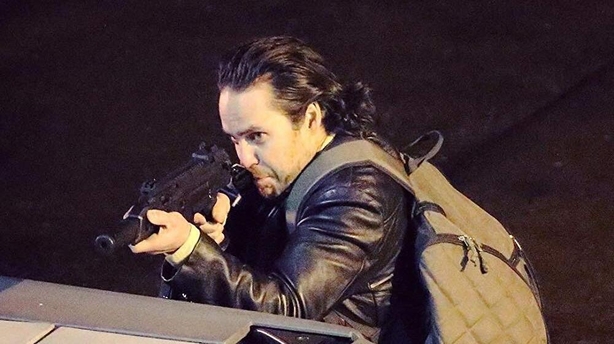 But as the net closes in on the killers, Davis begins to uncover a massive conspiracy that makes him wonder who he is hunting and who in turn might be hunting him.
Boseman puts in a solid performance, as do the likes of JK Simmons, Sienna Miller and Taylor Kitsch respectively as an NYPD Captain, a detective and one of the crooks. It's that sort of film: good but not great.
This well-paced, unpretentious drama won't be causing sleepless nights for members of the Academy choosing Oscar nominees, but it combines enough action, plot twists and all-round entertainment in its taut 99 minutes to provide a pretty enjoyable cinema experience.
John Byrne