What is it about the French directors? They can do romance with such oomph and passion and everything sparkles and flows naturally in a blessed language suited to it all like no other. If  the late, great Jacques Demy, director of Les Parapluies de Cherbourg, was handling this material, he would have the cast sing all the lines and it would work a dream too. Speaking the lines, however, is just as good and, in any case, the soundtrack features the imperishable hits of the day, 1974, in fact.
We need your consent to load this YouTube contentWe use YouTube to manage extra content that can set cookies on your device and collect data about your activity. Please review their details and accept them to load the content.Manage Preferences
There is a lively preamble to the story itself, a frenetic spot of scene-setting at the studio sets of Time Travellers. This unique company is run by Antoine, played by Guillaume Canet, star of the excellent Non-Fiction. For no mean fee, this luxury leisure crowd recreates for its clients a specific day, or series of days, that are particularly cherished in the client's nostalgically-driven past.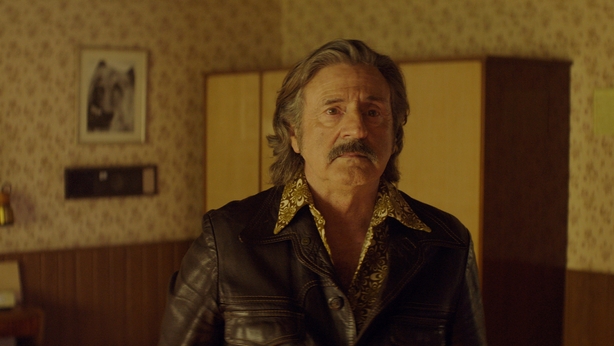 Daniel Auteuil plays Victor Drumond, who is marooned in his sixties and gently withdrawing from an alien world of endless iPad and phone interaction, and cars that talk and bully him. The out-of-work cartoonist harks back to a time when people conversed with one other, rather than nattering into soulless devices .He naps quietly when things get too animated on social occasions, and he goes into his own private dreamscape.
Victor's marriage to Marianne (Fanny Ardant) has grown stale after four decades. He exasperates his needy spouse who is obsessed with looking younger. She takes another lover, and in a furiously unhinged fit, throws poor Victor out of their apartment.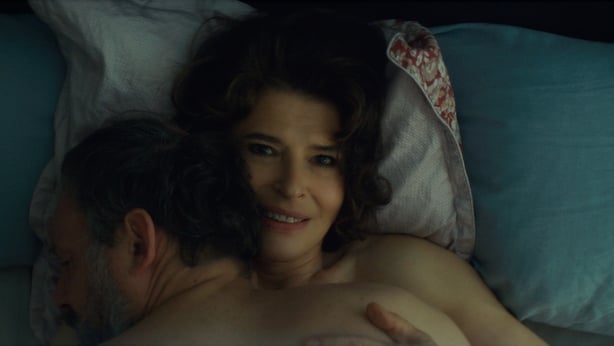 This is where Time Travellers come to the rescue. It costs a fortune to indulge your nostalgia in such a manner, but on this occasion, Antoine, its manager, wishes to reward Drumond for the warmth he showed to him as boy when he befriend Drumond's son, Maxine (Michael Cohen.) The young Antoine had not been so fortunate himself in terms of love and affection.
Indeed this may explain why he is running a business in which the customers are afforded pure retrospective fantasy and the opportunity to relive the most memorable days of their life, if they have the cash. Thus it is arranged that Victor, without a job or a home, steps back in time to the day he first met his future wife in a bar in 1974.
Everything from the clientele on the day, to the amiable barman, to the décor, including the telephone and its ring, are supplied in the specially-modified film set. The exact words from that first tremulous conversation between the future lovers are to be repeated and Victor's own cartoons provide the neat storyboard.
Things do not go straightforwardly of course and Time Travellers' director Antoine has his own obsession, his own affair of the heart which gets in the way. Watch out for an entrancing performance from Doria Tillier as Margot, the actress who plays the young Marianne, the future wife. Written and directed by Nicolas Bedos, La Belle Époque is a dazzling tour de force for everyone who likes magnificent escapism.  
Paddy Kehoe