The title of the new Jillian Bell-starring movie Brittany Runs a Marathon may be a little on the nose, but this dramedy is about as emotionally nuanced as they come.
Our believably flawed-but-likeable heroine is Brittany Forgler (Bell), a 28-year-old New Yorker who is always down for a good time, even though her hard-partying ways are starting to take their toll psychologically, physically and financially.
When she visits a doctor in the hope of scoring the prescription drug Adderall for recreational use, she is instead told she needs to drop 55 pounds, or the weight of a Siberian husky, as she quips.
Brittany takes his advice to heart and, after a discouraging visit to an overpriced gym, dons her trainers and takes to the NYC streets to try and improve her health and fitness, one block at a time.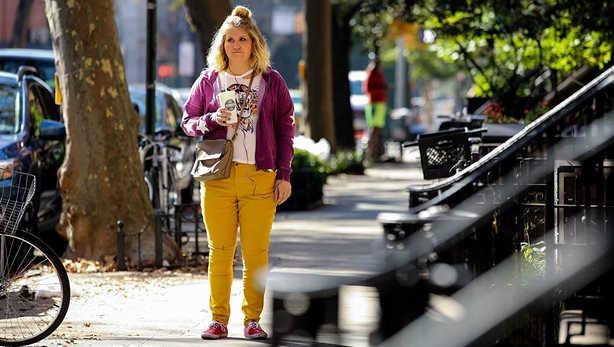 Her journey is not a simple or linear one. As the pounds drop off with every mile under her belt, Brittany doesn't find herself magically feeling happier about her lot. One of the film's main strengths lies in challenging the toxic idea that you could be living your best life once you get to a magical number on the scales.
Brittany also has to contend with a poisonous friendship with her social media-obsessed roommate Gretchen (Alice Lee), who provides zero emotional support.
Her attempts to make new friends in the form of Catherine (Michaela Watkins), her neighbour going through a difficult divorce; and Seth (Micah Stock), a fellow running newbie, are scuppered by her self-destructive and self-loathing tendencies that are always bubbling under the surface. These are most painfully brought to the fore in a scene at her caring brother-in-law's (Lil Rel Howery) birthday party that is acutely uncomfortable to watch.
Brittany Runs a Marathon, the feature debut of writer-director Paul Downs Colaizzo, doesn't shy away from challenging viewers, but it is, at its heart, a truly emotionally uplifting experience, best encapsulated in the scenes filmed at the New York City Marathon that won't fail to bring a tear to your eye.