Based on a Danish film of the same name from 2006, After the Wedding is a taut domestic drama mostly done with style and verve. However, the film cannot resist a rather ill-judged, melodramatic scene involving a fit of over-acting from Julianne Moore towards the climax. Of course, one viewer's over-acting is another's giving it socks.
And why would Julianne Moore's Theresa character, a prosperous business wonder-woman, wife and mother become histrionical and blub so, as the film reaches its climax? Well, that would be telling you and we are not in the spoiler business here. I think we get the message without that rather hackneyed scene, but it's a mild caveat.
Suffice to say that as the movie gets underway, things are much calmer, on the surface anyway. Theresa and her husband Oscar (Billy Crudup) a successful sculptor, are preparing to give daughter Grace away with some reluctance - she is 21, far too young for marriage in their view. However, she is determined to wed Jonathan (Alex Esola) an ambitious but charming employee at Theresa's multi-million dollar company, Horizon Media.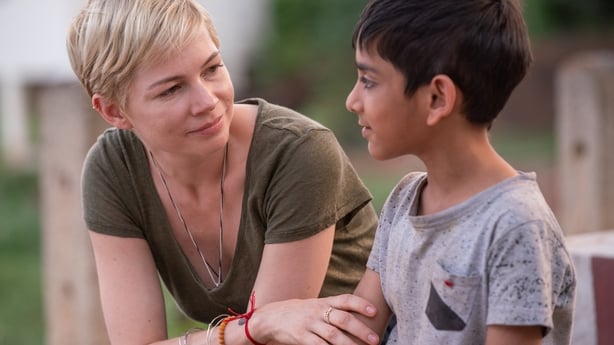 Just before the nuptials, the story begins in an orphanage in Kolkata in India where an American woman Isabel (Michelle Williams) has developed a maternal bond with a young boy named Jay. Jai was found years before at the side of the road, at the age of one. Isabel must travel to New York if she is to secure promised funding from Horizon Media, although she hates leaving Jai behind. The orphanage is now her home without question. She does not know Theresa personally and is uneasy about having to meet her to seek funds.
She duly meets the confident businesswoman in her New York office and sets out her stall, telling her about the much-needed finance which will help combat child malnutrition and the spread of infection. At first, Teresa is promising to hand over two million dollars, but the sum will scale up significantly as the film progresses.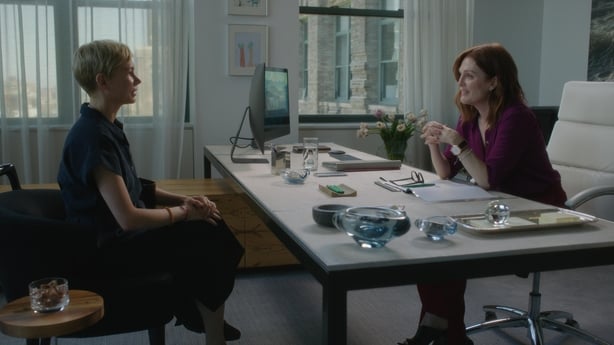 After the truth comes to light about a previous relationship between Oscar and Isabel, the very fact of the money donation complicates and calls into question motives. Is it a pay-off on Theresa's part, or is it genuine philanthropic concern? Isabel remains skeptical about Theresa's motives throughout much of the story.
Meanwhile, the parties concerned must do their best not to fall out with each other and in the process purge the present of the effect of past actions.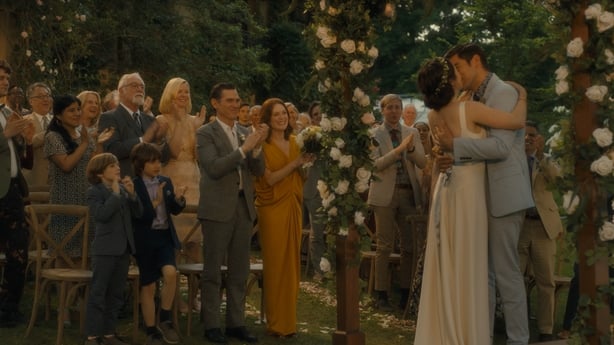 Director Freundlich wrote the screenplay for this English language remake, but Harold Pinter would have written a better screenplay, more mercilessly pragmatic, but he is not around anymore, so that's that. He would probably be the last person the producers would have thought of anyway. Pinter would have found the tensions at the heart of the domestic drama intriguing and he might have delivered greatness. Instead, you get Hollywood's take on things, comfortably familiar and doing its damndest to tie up loose ends, or is it leave them hanging? I'm not sure.

Michelle Williams has four Oscar nominations and may reasonably expect a fifth for her role in this compelling drama. She plays a blinder as the besieged young volunteer, wearing that perplexed, pained expression in almost every scene. Isabel is a woman at sea in herself, with issues in her own childhood that have a significant bearing on the story. Williams inhabits the role with great skill and the film is almost worth seeing just for her master class in quietly-simmering anxiety.
We need your consent to load this YouTube contentWe use YouTube to manage extra content that can set cookies on your device and collect data about your activity. Please review their details and accept them to load the content.Manage Preferences