This is the most Disney film I've seen in years. And that's meant as a compliment, because a sizeable proportion of my favourite movie moments - in films such as The Jungle Book, Snow White, Pinnochio and Mary Poppins - come from that much-loved stable.
Okay, while I wouldn't be placing this sequel to 2014's Maleficent anywhere near my top five (or even ten) Disney offerings, it looks amazing and the story is a pretty straightforward and enjoyable tale with a topical twist.
We need your consent to load this rte-player contentWe use rte-player to manage extra content that can set cookies on your device and collect data about your activity. Please review their details and accept them to load the content.Manage Preferences

This time around, Aurora (played once more by Elle Fanning) is living in the Moors with her godmother Maleficent (Angelina Jolie, again), and there remains a gulf between their fairy world and the neighboring Ulstead, which is populated by humans.
Despite/because of the animosity between the two lands, but King John (Robert Lindsay) of Ulstead wants to bring peace and stability to the region, and is delighted when his son Philip (Harris Dickinson) proposes to Aurora, which will lead to the unification of the two lands.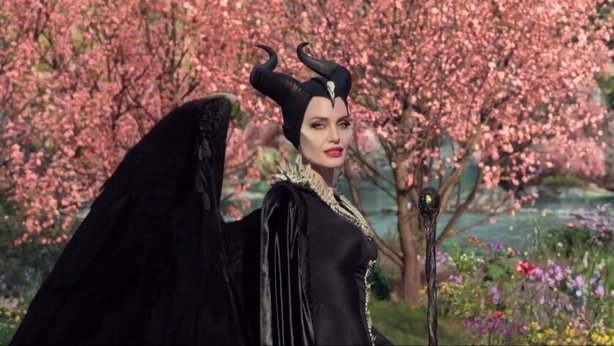 Phillip's mother, Queen Ingrith (Michelle Pfeiffer), has other plans though, and is opposed the marriage and plots for war, and works every duplicitous bone in her body to cause havoc and division.
Not content with poisoning her husband and blaming it on Maleficent, she plans to use the wedding to provoke conflict and divide humans and fairies forever. Naturally, this tactic doesn't make for anything but frostiness between Malificent and Aurora.
The story rattles along at a fine pace, it looks fantastic, and I defy anyone to come out of the cinema with a cynical bone intact.
Sure, it's not going to change the world – well, not our one, anyway – but Maleficent: Mistress of Evil is an excellent slice of family entertainment that also has a few things to teach all ages about tolerance and learning to embrace difference.
We need your consent to load this YouTube contentWe use YouTube to manage extra content that can set cookies on your device and collect data about your activity. Please review their details and accept them to load the content.Manage Preferences