Director Steven Soderbergh and screenwriter Scott Z Burns have, in their sixth feature together, fashioned an amusing burlesque which won't change the world - or indeed US tax avoidance - but it will pass a pleasant ninety minutes or so.
Meryl Streep plays Ellen Martin, James Cromwell plays her husband, and they are a retired couple who take a cruise boat around Lake George in New York to mark their fiftieth wedding anniversary. All is well in a sedate, elderly American way until a dreaded - and indeed mildly cartoonish - tidal wave suddenly submerges the boat. The hubby drowns, Meryl is left distraught, though she has her daughter and her two grandchildren to keep her company in the months ahead.
We need your consent to load this YouTube contentWe use YouTube to manage extra content that can set cookies on your device and collect data about your activity. Please review their details and accept them to load the content.Manage Preferences
Meanwhile, the increasingly forlorn and dotty matron - yes, it's Meryl avowedly in a comic role - tries to recoup her insurance claim following the boat accident. Despite dogged perseverance and a flight to the West Indies, all she finds is a Russian doll sequence of shell companies, each hiding behind another company's equally fictitious status.
Then in Las Vegas, she is gazumped by two shady Russians who have paid in cash for the dream condo she had reserved. Sharon Stone, in an engaging cameo, plays the realtor who gladly takes the Russian dosh and tries to pawn Meryl's character off with offers of other apartments with views.
No dice, Ellen wanted the condo for its actual view, to be able to see the spot where the man who would be her future husband, showed her the two tickets he had for a Diana Ross concert fifty years ago.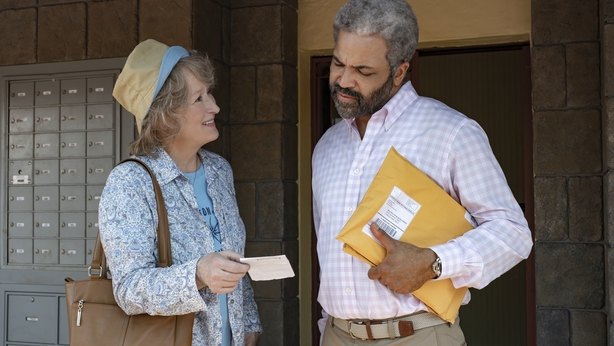 There you have it, a very loose and liberal interpretation of one of the tales of woe which presumably appear in an entirely different form, without belly laughter of any kind, in the book Secrecy World. 
Secrecy World was written by Pulitzer Prize-winning investigative reporter Jake Bernstein and there is a serious downside to all this manic comedy. In 2016, the International Consortium of Investigative Journalists - ICIJ for short - was contacted by an anonymous whistle-blower, the 'John Doe' of the film's coda. He led the journalists concerned to the astonishing revelations which subsequently appeared in what are now known as the Panama Papers.
In this infamous exposé, some 11.5 million documents detailed the elaborate strategies which wealthy individuals around the world had devised to avoid paying taxes. Bernstein, who was ICIJ's senior reporter on the project, revealed the nefarious workings of shell companies whose offshore accounts facilitated such tax avoidance measures. In the process, the players ripped a hell of a lot of people off, but Soderbergh's film entirely fillets out any grief from the saga, going instead for the melodrama of farce.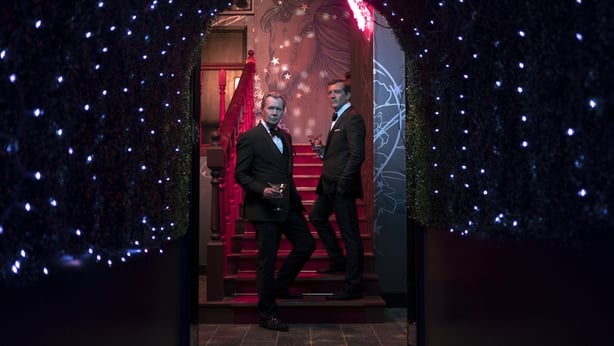 Scott Z Burns, The Laundromat's screenwriter and producer, has recalled the impetus to make a comedy. "With some of these stories, if you tell the serious version, it becomes a dirge and it becomes earnest in a way that makes the audience's interest switch off. "
Too right, so they have indeed found the comedy in it, if there was any in the first place, which is presumably beside the point. Gary Oldman and Antonio Banderas play, ahem, versions of the real-life Jürgen Mossack and Ramón Fonseca respectively, while doubling up usefully as narrators of the various stories.
Mossack Fonseca was the Panamanian law firm at the centre of the Panama Papers scandal which announced its closure in 2018, citing the economic and reputational damage inflicted by its role in global tax evasion.
Ultimately, The Laundromat - an allusion to money-laundering -  works a bit like Robert Altman's Short Cuts with laughs. The movie is, in sum, an enjoyable romp, the cinematic equivalent of a Radox bath after a hard day. Go for it.
Paddy Kehoe
The Laundromat opens in Irish cinemas on September 27 and globally on Netflix on October 18.