A tense and graphic dramatisation of the 2008 attacks on Mumbai makes for uncomfortable viewing 
Anthony Maras's gripping and graphic dramatisation of the 2008 terrorist attack on Mumbai does not spare on savagery in a story about acts of heroism from ordinary people and acts of evil by the brigand of Islamic terrorists who unleashed jihad in a series of coordinated attacks on the Indian city.  
We need your consent to load this YouTube contentWe use YouTube to manage extra content that can set cookies on your device and collect data about your activity. Please review their details and accept them to load the content.Manage Preferences
174 people were left dead after four days of carnage and for his unflinching and incredibly intense movie Maras zooms in on the Taj Hotel, the five-star pleasure dome which became the main focus of the terrorists' hate.
In a story as big and terrible as this, the personal experiences of a group of hotel guests are front and centre - an arrogant Russian businessman, a British-Muslim heiress and her American husband and their infant son, backpackers caught up in the carnage, and the actual staff of the hotel, in particular the always excellent Dev Patel as waiter Arjun.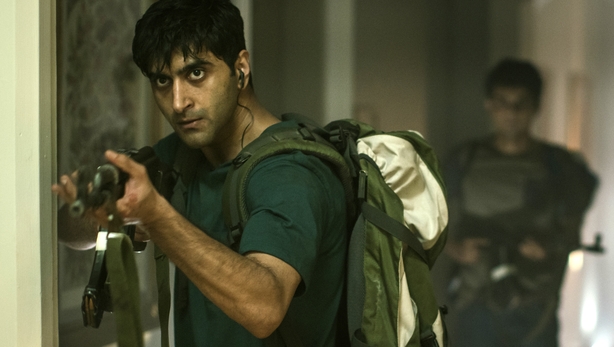 Taking the hotel's credo of "guest is god" to heroic lengths, servants become saviours (Anupam Kher as the head chef takes on the Gene Hackman Poseidon Adventure role) and as guests scramble, young terrorists under the spell of jihadist Brother Bull dispatch their victims with casual relentlessness.
Meanwhile, Mumbai, which had no Special Forces at the time, is in lock down as unprepared and ill-equipped local police try to tackle a well-planned city-wide terror attack.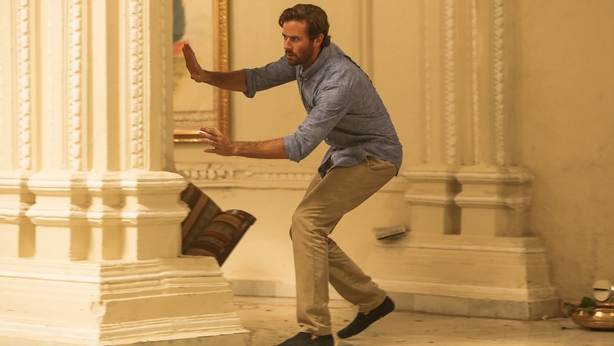 Paul Greengrass's United 93 comes to mind but Amas also uses the conventions of disaster and thriller movies - brave leaders emerge and human stories unfold amid the constant rattle of gunfire the sickening thud of explosions.
Superbly directed and edited, this is a shockingly realistic depiction of true life events that makes for uncomfortable viewing.
Alan Corr @CorrAlan2