Where 2017's IT was a jump-scare-fuelled creepy delight, this second outing feels over-stuffed and under-scary.
27 years on from the events of the first film, a grown up Losers' Club reassembles in Derry in Maine to fight Pennywise again, and it's more of the same really with little new ground broken.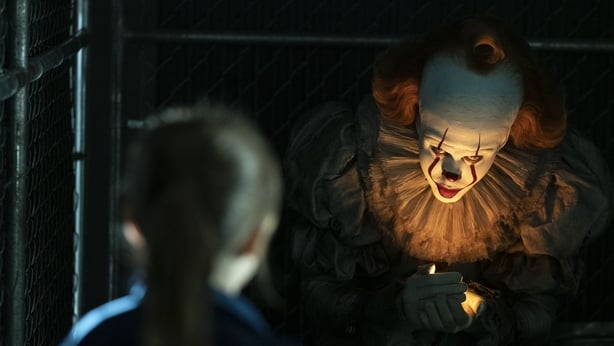 The film starts strong with a scene that reminds us of the horrors of human nature, and it's in these moments that IT Chapter Two is really effective, with the CGI ghouls and gore never hitting home quite as hard.
Pennywise provides moments of real terror and suspense but feels like less of a big deal in this outing, with each of the Losers' own personal demons taking centre stage with largely disappointing results. As each of them work through their issues, it becomes too formulaic and all impact is lost save for a few jumps here and there, and you'll sleep soundly afterwards.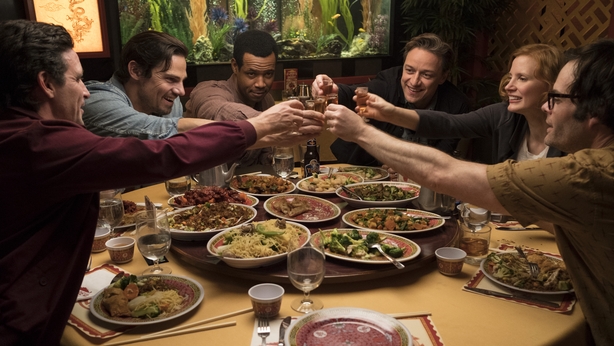 The adult roles were excellently cast, but despite the starry line-up, no one really has the chance to shine too brightly, though their collective talents make it quite watchable despite its flaws.
Bill Hader provides some great laughs as a grown up Richie Tozier, played in the first film by Finn Wolfhard, and the comedy sheds some light into the general darkness, but the heart from the first film doesn't carry through and its attempts feel too forced here to be powerful.
It's too long, too repetitive, and just too much.
Where IT floated, IT Chapter Two sinks.
Watch our interview with Jessica Chastain and James McAvoy:
We need your consent to load this rte-player contentWe use rte-player to manage extra content that can set cookies on your device and collect data about your activity. Please review their details and accept them to load the content.Manage Preferences
And our interview with director Andy Muschietti:
We need your consent to load this rte-player contentWe use rte-player to manage extra content that can set cookies on your device and collect data about your activity. Please review their details and accept them to load the content.Manage Preferences
Sinead Bennan